NT slashes 3G subscription charges to lure customers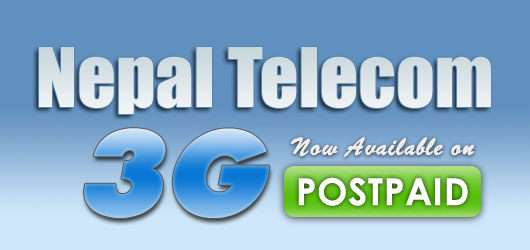 Nepal Telecom (NT) has slashed the price for subscribing 3G pre-paid and post paid mobile phone by 48.42 and 40 percent to attract more customers.
"We have brought the cost for subscribing 3G post-paid mobile down to Rs. 2,130 from Rs. 4,130 and pre-paid to Rs. 1,500 from Rs. 2,500," said NT spokesman Surendra Prasad Thike.
The talk value of 3G post-paid and pre-paid has been fixed at Rs.1,000. The telecom giant has also offered 100 MB of GPRS internet facility free of cost to new subscribers to promote 3G post-paid. The discount scheme, according to NT, would be effective from May 24. Similarly, NT has also announced that it will start providing volume based ADSL internet service from May 30.
Thike said the service would be available in 512 KBPS in the initial phase. "If the subscribers want more speed, they can go for up to 1 Mbps speed using bandwidth on demand," he added.
Subscribers using unlimited ADSL service can also switch to volume based service without paying any registration cost.
But they should subscribe the service for at least three months in the beginning, Telecom said, adding that after that period they have to recharge accounts in every three months.