Etihad Airways introduces online visa processing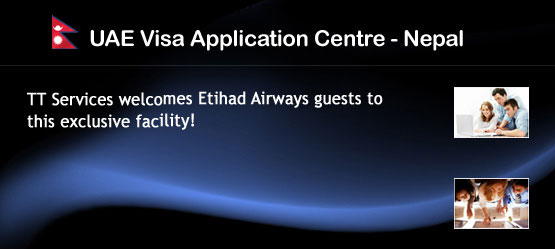 Etihad Airways, in conjunction with TT Services, has launched a new visa processing online service for all Etihad passengers travelling to the United Arab Emirates (UAE) from Nepal.
Citizens of Nepal and other foreign nationals who reside in Nepal, travelling on Etihad Airways to Abu Dhabi and the UAE from Kathmandu, can now apply for quick and easy visa processing for the UAE by visiting http://www.ttsuaevisas.com, said a press statement issued by Etihad Airways.
"We are dedicated to offering the highest level of comfort and satisfaction to all our customers.
The online visa service is another commitment to the convenience we offer to all of our guests travelling from Nepal to Abu Dhabi and the UAE," the carrier said.