Kent Water Purifiers launched in Nepal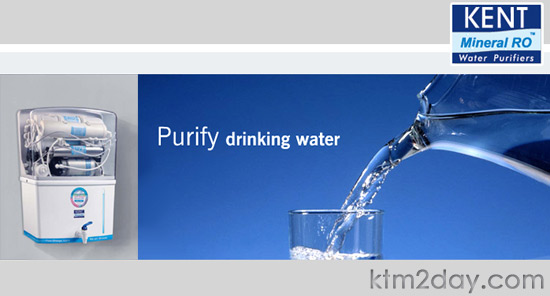 Navin Distributors, an authorised distributor for Whirlpool, Samira, Balterio Laminate Flooring and Balta Rugs, is now introducing India's Kent water purifier to the Nepali market.
Kent water purifier is a computer-controlled water purifier that pioneered Reverse Osmosis (RO).
Most of the water purifiers use either Ultra Violet or RO technology but Kent water purifiers come with a combination of Ultraviolet, RO, UF, and TDS Controller features — all rolled in one.
Kent seeks to offer 100 per cent guarantee of pure drinking water.
This purifier, engineered to give customers bottled-quality water, is supposed to treat all types of available water — from bore-wells, overhead storage tanks, water tankers to municipal water.
Kent Gold+, Kent UV, Kent Grand+, Kent Excell+, Kent Elite I and Kent II variants of the purifier will be available in the market.