Load-shedding further reduced to 12 hours per week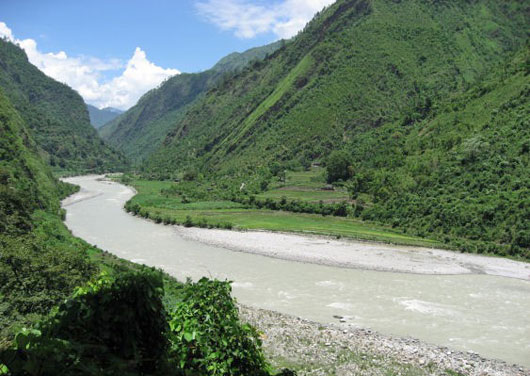 At least one day a week will be load-shedding free, as the Nepal Electricity Authority is reducing the load-shedding hours from the present 35 hours a week to 12 hours from tomorrow.
According to Nepal Electricity Authority, rise in water level in power houses across the nation due to the monsoon has increased power generation.
According to new schedule, there will be two hours of load-shedding in morning for two days a week and two hours in evening for four days a week.
Except Kulekhani powerhouse, the only reservoir system power generation house, all stations across the nation have been generating power at optimum level. However, there are slim chances of load-shedding free days in near future.
"The water level in Kulekhani is not high enough at present and the maintenance of the turbine was completed only recently. Only if there is a drastic rise in water level, the nation may become load-shedding free," said Sher Singh Bhat, Director of System Operation Department, Nepal Electricity Authority.
"Present 12 hours a week power- cuts may persist for a long time,"added Bhat.