MRP tender goes to France's Oberthur Technologies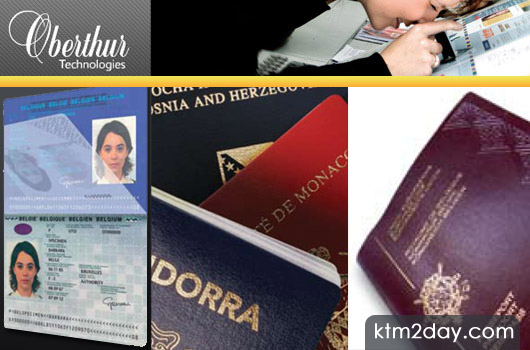 The government has decided to award France-based firm Oberthur Technologies to print multi-million dollar machine-readable passports (MRP).
The firm has been given a week´s time to come to sign agreement with the government.
The announcement was made by the Ministry of Foreign Affairs during a press conference on Tuesday.
Oberthur Technologies is a world leader in the field of secure technologies. Innovation and high quality services ensure Oberthur Technologies' strong positioning in its main target markets:

International player for the manufacture and personalization of secure identity documents such as passport, identity card, driving license or health care card – traditional and electronic – and associated services for both governmental and corporate markets.
One of the world's leading providers of security and identification based on smart card technology and associated services for mobile, payment, transport, digital TV and convergence markets.
World leader in security printing and specialized in the production of banknotes, checks and other fiduciary documents in more than fifty countries.
World leader in the emerging market of intelligent systems to secure cash-in-transit and ATM.
Oberthur Technologies is required to supply the first lot of passports — 400,000 — within 70 days of signing of the agreement. The firm bid the lowest price, each MRP at US $3.59, among those who had bid for the deal.
Four international security printing firms submitted bids at the Ministry of Foreign Affairs (MoFA) for the multi-million dollar machine readable passport project on July 1, when a 45-day deadline for filing the applications expired.
Besides, Oberthur, the other firms that vied for the project were Singapore-based 3M Technology, Indonesian government-owned Perum Peruri and UK-based De La Rue.
Among the four firms, the French have offered to supply machine readable passports at a cost of US$ 3.5 per booklet, the lowest offer.