UK partially lifts Tier 4 visa suspension in Nepal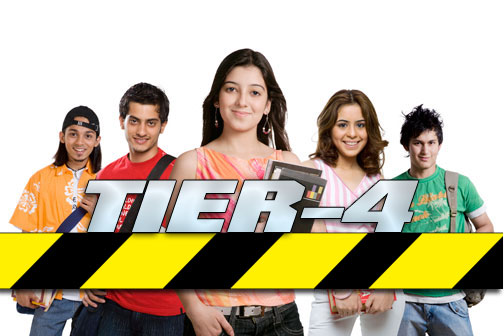 The UK has partially lifted the Tier 4 visa application suspension in Nepal to be effective from July 22, the UK Border Agency announced in a statement on Thursday.
The statement, released by British embassy in Kathmandu, said the suspension will be lifted for students who want to study higher education courses namely foundation degrees and degree and post graduate courses, and for child students.
It also said the UK authority will lift the suspension on the remaining courses, with the exception of English language courses effective from August 12, adding that the suspension on English language courses, however, will remain under review.
The statement said the UK authority introduce a secure English language test requirement for Tier 4 (General Student) visas worldwide on August 12.
"Applicants, who are studying courses below degree level, excluding a foundation degree and an English language course, need to pass a secure English language test. This test must be taken with a UK Border Agency-approved provider before the applicant applies for a CAS from the sponsor," the statement read.
The statement further said all applicants who make Tier 4 (General Student) visa applications to study the above courses from 12 August and using a Confirmation of Acceptance for Studies (CAS) issued from this date will need to pass a new secure English language test.
Tier 4 applicants are required to make an appointment at the visa application centre in order to submit their Tier 4 visa applications.
Appointments are free of charge. Guidance on how to schedule an appointment is available on the website: www.vfs-uk-np.com.
Information about secure English language tests and the list of test providers of English language tests are available at http://www.ukvisas.gov.uk/en/aboutus/newsroom/?view=News&id=22573942.
In the statement, the UK authority has noted with importance that applicants follow the current Tier 4 guidance carefully, complete their applications fully and submit the correct supporting documents.
If applicants submit fraudulent documents or false information, their visa applications will be refused, it stated adding that the applicants also have to face an automatic ban on entry to the UK for the next 10 years for any category of visa.
The temporary suspension of new Tier 4 applications was implemented in Nepal on 1 February 2010. (Source: THT)
Similar Post : Temporary halt on Tier-4 UK Student Visa