DragonAir to double flights to Kathmandu next month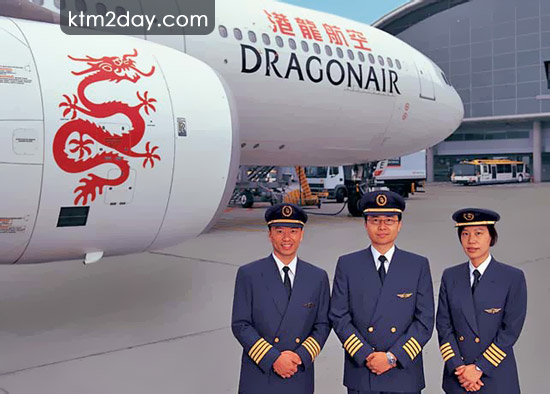 Dragon Air — the Hong Kong-based airlines — has announced of adding three more flights in its Kathmandu-Hong Kong route, making the total weekly flights to six from September 1.
Alasdair Boyd, country manager of the airlines, said the airline is increasing its flights to Kathmandu in response to the growing number of passengers.
"Kathmandu- Hong Kong has been an appropriate route for us," Boyd said and expressed the hope that increasing number of flights would be helpful in achieving the target of welcoming one million tourists to the country during the Nepal Tourism Year 2011 campaign.
Cathay Pacific — the sister airlines of Dragon Air — will also extend its full cooperation in achieving the targets, he said, addressing a press conference organized on Sunday.Dragon Air has been using Airbus A 330 for its flights to Kathmandu.
Louis Li, Dragon Air´s manager for Bangladesh, Bhutan, Nepal and Eastern India, informed the gathering that the airline brought some 50,000 tourists to Nepal last year. "We are happy to announce that we are doubling our flights to Kathmandu," he said.
Dragon Airlines has been operating flights to 29 destinations in Asia and Pacific with 14 A330, six A321 and 11 A320 Airbuses. It operates 400 flights a week to mainland China.