Kulekhani generating peak output of 92 MW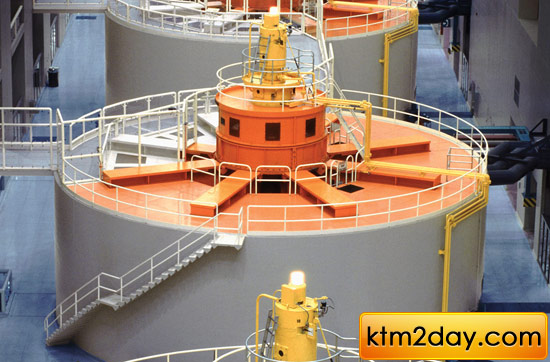 The 92 MW Kulekhani Hydroelectricity Project resumed operation at full capacity from Wednesday after being in repair for a year resulting in reduced power output.
The project had been generating only 46 MW for the last 11 months as the generating units of both Kulekhani I and II were being maintained for the first time in 16 years.
Due to lack of timely repair, Unit I was putting out 30 MW out of its capacity of 60 MW, and Unit II was generating 16 MW against its capacity of 32 MW, said chief of Kulekhani I Sacchida Nanda Mishra. A team of Japanese technicians from Fuji Company started the repair work last August, he added. The total estimated cost of the repair and maintenance of both the units is around Rs. 400 million.
"The country witnessed a serious power crisis due to lack of repair and maintenance of important projects including Kulekhani.
However, there will likely be some relief now from load-shedding with the full operation of the plant," said Mishra. Electricity is cut for two hours daily at present. Meanwhile, Sher Singh Bhat, chief of the Department of Systems Operation and Maintenance under the Nepal Electricity Authority, said, "The current load-shedding hours will be not be changed as the water level in the major rivers feeding the hydro project is not stagnant."
However, he said that there could be some change in the current load-shedding hours unofficially.
Kulekhani is a casket project comprising projects I, II and III. Projects I and II are in operation while the 14 MW Kulekhani III is under construction and is expected to be over in the next one and a half years. (Source:ekantipur)