Home TV officially launches it's DTH services in Nepal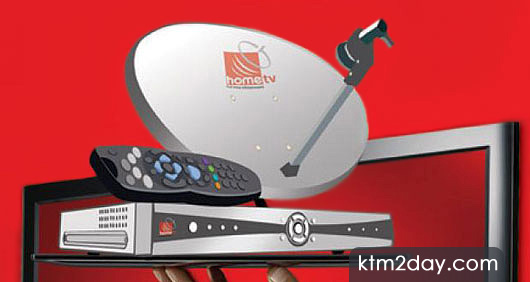 Satellite Channel officially launched transmission of its Home TV DTH satellite television service on Saturday. Customers across the nation can watch high quality national and international channels.
Minister for Information and Communications Shankar Pokhrel inaugurated the Earth Station of Home TV and its DTH service amid a special function at its earth station at Bhaisepati in Lalitpur.
"DTH service will be the best tool to help increase access to information and communication of rural folks, who have remained isolated from television service due to the geographical disparities," Pokhrel said. Home TV, Nepal's first DTH service, will offer 80 national and international digital quality channels at a monthly minimum charge of Rs. 250. It will provide DTH service with MPEG 4, DVBS2, 8PSK technology.
Chairman of Home TV, D.B. Sherchan said, "We are planning to operate a separate channel for tele education." As a promotional scheme, customers booking for the service within 15 days starting August 15 would enjoy a "cream package" of 10 Nepali channels including many other major pay-channels free of cost till mid-December, according to Home TV.
Mahendra Kumar Paudel, CEO of Home TV said, "We have fixed Rs. 7,600 for the setup box and a 60 cm antenna. Our service also includes features such as child games, movies and song on demand and personal video recording facility."
Home TV has already completed its setup on 63 channels and will start commercial transmission of the channels within 10 days.(Source:ekantipur)