Dish Nepal begins test transmission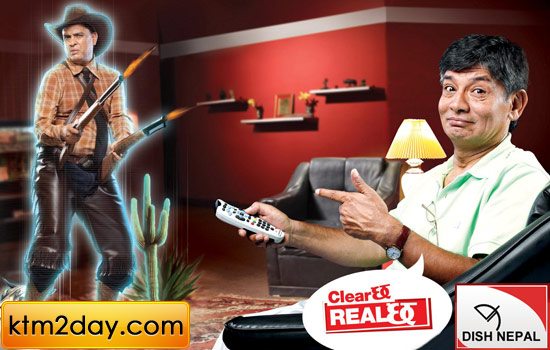 Dish Nepal on Friday started test transmission of direct to home (DTH) satellite television service in the country from its station located at Durbar Marg, Kathmandu.
In the test transmission phase, Dish Nepal successfully received audio visual signals of various channels through a 60-centimetre antenna to the company's set-up box. The channels were up-loaded by Intelsat 906 (IS 906) satellite.
According to Dish Nepal, it has obtained 72 MHz satellite space which enables it to transmit 80 channels. The company, however, plans to offer 70 quality channels in the initial phase.
"Since heavy fog and torrential rain affect transmission, customers need quality antenna with high power," said Laxmi Prasad Poudel, managing director of Dish Nepal. He said they used high powered KHPL amplifiers that gave good signals even during bad weather conditions.
The company will offer DTH satellite television services to only select sample customers and then start offering mass services within the next two weeks commercially.
Dish Nepal has already started bookings for customers with various prizes. Of 10,000 subscribers, one lucky customer will win a Kia car and three others will win a Honda Shine motorbike each through lucky draws.
The company said subscription will cost Rs. 8,545 including VAT as for four months in advance to have 70 channels.