Dishhome introduces '4K Streamer' Dongle, now any TV can be turned into Smart TV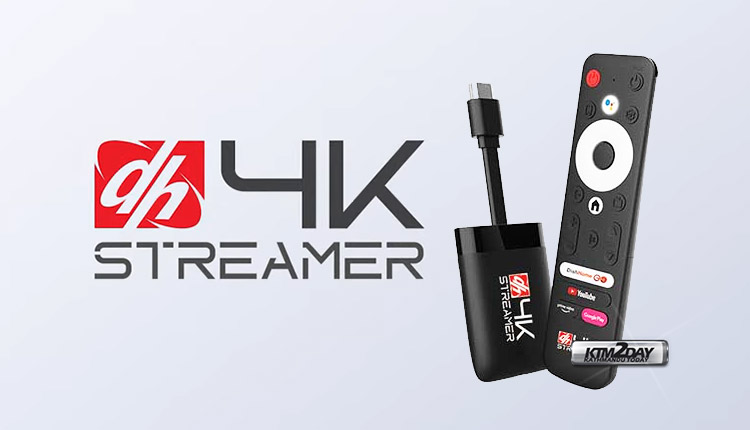 Nepal's one and only premium DTH provider, DishHome has introduced '4K Streamer' in an effort to introduce new services to its users.
The company is adding it's effort in more innovative technology for its clients thanks to the company's role in bringing televisions to rural Nepal via digital satellite television (DST).
Other service expansions, such as fiber Internet and IPTV service has been introduced by the company. The 'Dishhome 4K Streamer' streaming device is the latest addition to enhance the TV viewing experience of it's customers.
The 4K Streamer device allows non-smart TVs to function like a Smart TV as per the company claims.
The 'Dishhome 4K Streamer,' according to Sachin Basyal, the company's general manager of technical operations, will turn any TV in a user's home into a smart TV with 4K resolution.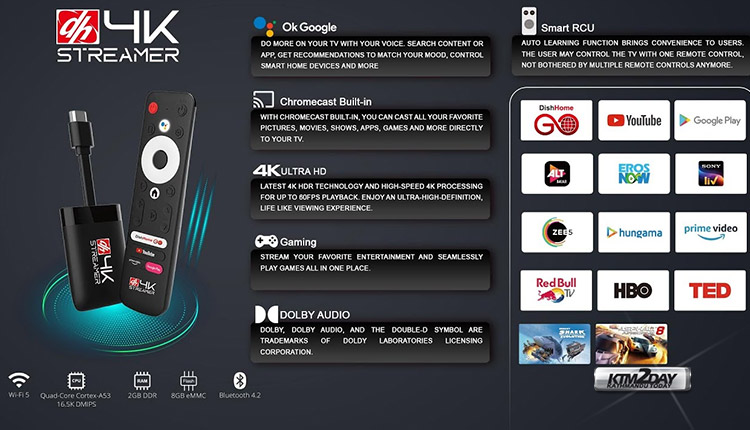 Features : 
Quad-CoreCortex-A53 16.5K DMIPS 
2 GB DDR RAM
8GB eMMC storage
Google Certified Android TV
Bluetooth 4.2
Wi-Fi 5
Smart Remote Control
Chromecast Built-In
4K Ultra HD
Dolby Audio
Gaming , Google Voice
With this new gadget a normal 4K television set can be converted into a Smart 4K TV while a non-4K normal tv sets can be converted into Smart TVs.
For this, the company has introduced Google Certified Video Player based on Android 11 which is equipped with a quad-core Cortex-A53 chipset.
Google Assistant, Play Store, Chromecast, and more are all included in this streamer's 2 GB ROM. The streamer dongle can be connected to the TV's HDMI connector and put to good use right away.
There are a number of apps that can be utilized with HDMI port on any type of CRT, LED and LCD TVs. These include DishHome Go, YouTube and Google Play.
Netflix, on the other hand, isn't included. Netflix is expected to expand in popularity in tandem with the amount of people who subscribe to it. Dolby Audio is also expected to be included, according to the manufacturer.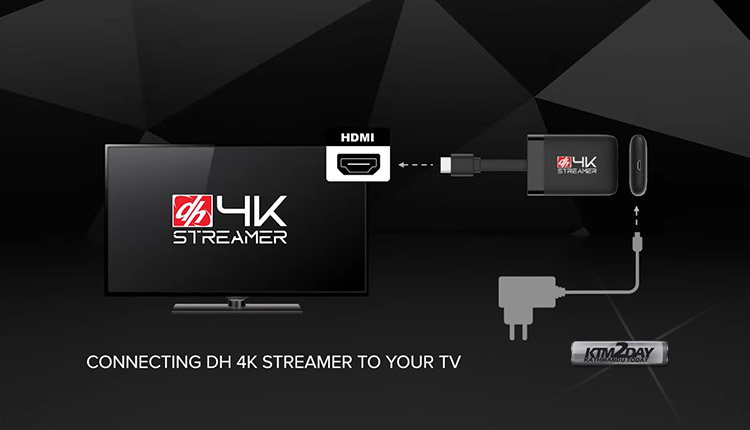 According to the manufacturer, it includes Bluetooth and Wi-Fi-5 connectivity. Users will be able to link their smartphones and computers to the television using this method.
In addition, a smart remote control has been provided by the company for ease of use when watching television.
'Dishhome Go' has also been included, according to Basyal. As an additional benefit, Google Play Store apps can be downloaded and used on Smart TVs.
Users will be able to watch television in a new way thanks to the technology, Basyal claims.
DishHome and Dish Fiber Net customers will be able to purchase the gadget in the first phase. Other customers will be able to purchase it in later stage.
Currently, customers can purchase the 4K streamer device directly from the company's authorized dealers. The pricing has been set at Rs 7,999 in the market.