Himalayas Spring Water to giveaway free water bottles to NTY 2011 visitors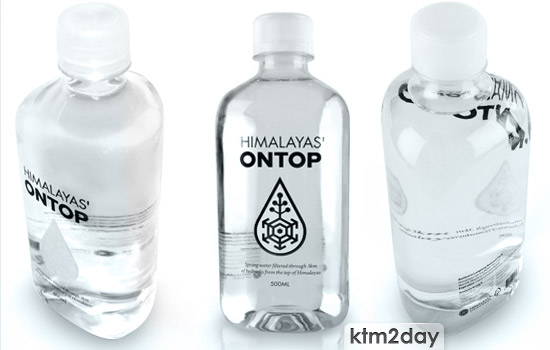 Himalayas Spring Water announced on Tuesday that it would distribute PET bottled spring water free of cost to visitors at Tribhuvan International Airport during Nepal Tourism Year 2011.
The company made the announcement while signing a memorandum of understanding with the Nepal Tourism Year 2011 secretariat for a promotional partnership during the campaign.
Himalayas Spring Water said that giving away free bottled water would highlight the renowned warm Nepali hospitality and create a positive first impression about Nepal in their minds.
Himalayas Spring Water is a Korean investment company in Nepal and produces Himalayas Ontop PET bottled spring water in Rasuwa, Langtang National Park.
As per the MoU, the company will carry the logo of NTY 2011 and its official slogan throughout the campaign in different parts of the world.
The names and logos of the two parties will be carried in all promotional materials of the campaign, the company said.
Himalayas Spring Water plans to export its PET bottled water to Korea and Latvia from November. Australia and the UK are its other potential markets.