Star Mall set to open by the end of December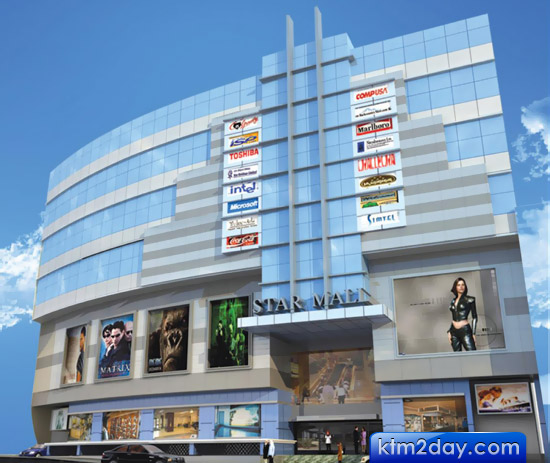 One more mall is all set to throw open its doors to expand the shopping options for the capital's denizens. Star Holdings will be launching Star Mall at Putali Sadak by the end of December. It promises to be one of the most exclusive shopping destinations for medium and higher class consumers.
According to Saurav Shrestha, director of Star Holdings, the mall aims to serve as a place where local products too receive a platform to demonstrate their appeal alongside international brands and products. "We will focus on promoting Nepali goods and services through our mall," he said. "In the meanwhile, it will be one of the most premium malls providing an international shopping experience to customers. And to give it a premium look and feel, we have used Italian marble and Indian granite in its construction."
The shopping centre has a total of seven floors of which two basement floors will be designated for parking. The ground floor and the next two floors will be dedicated shopping areas while the third floor will comprise meeting rooms and conference halls. The fourth floor, on the other hand, will feature a food court and cinema halls. The rest of the floors—fifth, sixth and seventh—will be designated for offices. The mall will have a total of 50 stores.
"Star Mall will be the second centrally air-conditioned mall after City Centre," added Shrestha. Similarly, it will feature three premium multiplexes with a total of 600 seats. Wave, one of the premium multiplexes of India, or Gopi Krishna Movies of Nepal is likely to operate a multiplex inside the mall, said Shrestha. There will be five meeting rooms that can accommodate 15 people at a time. One conference hall will have a seating capacity of 250. There will be two conference rooms at the mall.
"The conference rooms will allow people to hold different events. Event organisers will no longer be forced to hold their programmes at five-star hotels as they will be equally exclusive," said Shrestha. "The mall will feature a food court with a wi-fi zone where people can use the internet for free. Our mall is not just targeted at business. We want to make it a place where people can come for recreation." Star Holdings has invested about Rs. 750 million in the mall. The company aims to recover its investment within six years of operation, said Shrestha.