Heavy equipments from Caterpillar launched in Nepal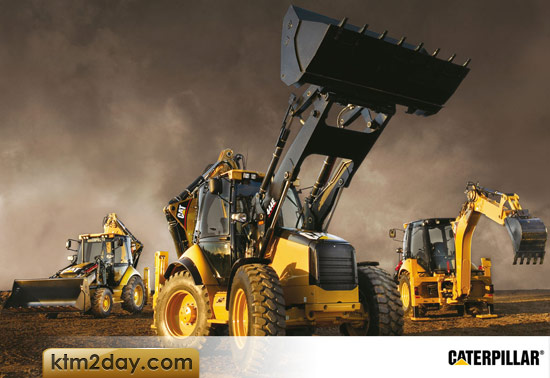 At a time when construction business in the Nepal is flourishing to aid the growth of housing and apartments, road construction, and to some extent hydropower projects, the market of heavy equipments is also accompanying it.
The Bagmati Zonal Transportation Office's statistics shows that a total of 2,016 dozers, loaders, cranes, rollers, excavators, and graders have been registered so far in the country. Of which, 604 were imported in 2009/10 alone. Like other products in the market, the heavy equipment market is also flooded with various brands with specialty of their own. Among others, availability of world class brands of heavy equipments has, however, benefited the ultimate customers.
Amid the availability of various brands of heavy equipments, the Tractors Nepal Private Limited (TNPL) is here to provide world class heavy equipments from Caterpillars.
TNPL, with the slogan "We are not the traders, but a solution provider", is catering equipments from both categories segregated by the parent company. One can find all types of equipments from Construction and Mining Solution (CMS) category to Power System Solution (PSS) at the authorized dealer in Nepal, according to a senior official at TNPL.
"Different models of hydraulic excavators, dozers loaders, and motor grader are available at TNPL," said the official. "Generators with the capacity of 200 KVA to 2,500 KVA from PSS category are available here at reasonable price."
Price of these equipments varies with the capacity in CMS category, while customers' requirement determines price of the products of PSS category, the official told the Post. But they are reasonably priced.
Currently, we are focusing on networking and infrastructure development, added the official.
TPNL is establishing a service center at Nakkhu which will start its operation by the end of December. "It is an attempt to provide quality solution to our customers, said the TNPL official.
The official added that the company was gearing up to set up two additional showrooms in Itahari and Butwal and they are expected to come into operation from Janaury 2011.