Low awareness and high cost hit Nepal Telecom's 3G mobile service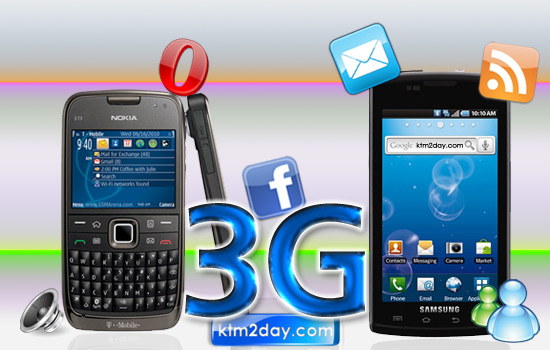 Less awareness about technology and high cost hit the expansion of Nepal Telecom's (NT) third generation (3G) post-paid service, which has only 15,000 users in one year since it was launched last March.
According to Surendra Prasad Thike, spokesperson at NT, comparatively expensive set and less awareness among the users about 3G technology are main reasons behind low number of subscription.
"Its main feature is video call and fast data service," Thike said, adding that there are less users of video call and who needs data service. "However, the subscription will go up once the users become more friendly to its features."
The NT mobile service subscribers, who are using post-paid service can switch to the 3G facility using the same number by changing the SIM, whereas the new users can get 3G SIM cards at Rs 4,130, which includes deposit, ownership tax, activation charge and registration charge, according to the NT.
The company has been providing 3G service in Kathmandu and Pokhara, where there are huge number of mobile users.
Currently, the NT has also no plans to expand its services to other cities. "We are focused on enhancing the quality of the service rather than expansion," said Dinesh Dev Panta, deputy manager of NT. "There are around 70 BTS to provide 3G services at present."
NT had launched 3G in 2007 for the first time in the South Asia, though for public, it was officially launched last March.