Government to open bid for biometric national ID cards in Nepal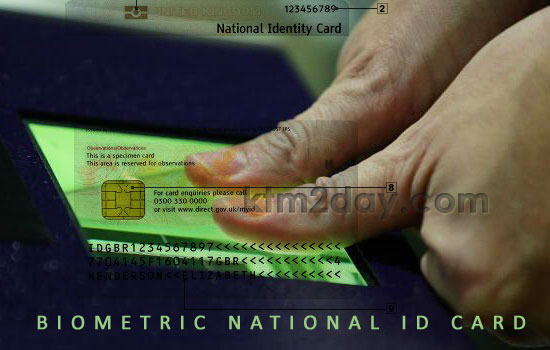 The government is gearing up for a multimillion dollar international bidding for its ambitious project to distribute biometric national ID cards to citizens of 16 years or above.
The National ID Management Centre under the Home Ministry has finalised the hiring of an international consultant to prepare, among others, the detailed project report (DPR) of the national ID cards project. The hiring was confirmed last week after one of the four international bidders picked by the government accepted the project award.
The international smart card consultant Ardaman Singh Kohli is arriving here on Wednesday to start work. The government has agreed to pay a lump sum US$ 163,550 to the consultant.
Officials said the consultant was hired following the nod from donor organisation Asian Development Bank. He will provide consultancy service, at periodic intervals, for the next 20 months during which the government expects to start issuing ID cards.
"The consultant, who is based in Canada, will arrive here on Wednesday and start work," said ID Card Centre's Executive Director Narendra Dahal. "He sent a confirmation to that effect last week only."
As per the government plan, the DPR is expected to be ready within the next three months after which it will issue an international bidding by July or August. Officials said the ID card project would help strengthen national security as it would resolve the problem of fake citizenship, crimes emanating from that and provide a more reliable identity to Nepali citizens. The digitalised biometric smart card will contain a micro chip containing individual personal information and fingerprints.
The ID card project, according to officials, is a mega project as it will involve all citizens of 16 years or above and that will require huge infrastructure and money. According to the draft legislation on ID cards, those under 16 years of age will not get ID cards but will be provided unique ID numbers based on which their cards will be issued later when they come of age. "Non-Nepalis working or living in Nepal will also get cards mentioning their status," said a Home Ministry official.
Dahal said individual IDs would be issued using the latest database transferred from the Election Commission (EC). EC has a plan to complete its first digital electoral roll with photos by mid-June. "The EC database will help us cut costs. Since EC is now preparing voters' list based on citizenship, we can trust its database," he said. Earlier, the government was planning to prepare its own database as the EC, under pressure from Madhesh-based parties, had started issuing voter ID cards based on other identification documents as well.
Officials said unlike MRPs, biometric smart cards are likely to be costlier as they will have more security options, including a chip and a machine readable zone. The government is paying US$ 3.59 per plain copy of MRP.
The legislation on ID cards, however, is pending at the Home Ministry due to the delay in Cabinet formation. The draft bill needs to be forwarded to the Parliament Secretariat through the law minister, who has not been appointed yet.(Source:ekantipur)