Tourist arrivals up 12 percent in February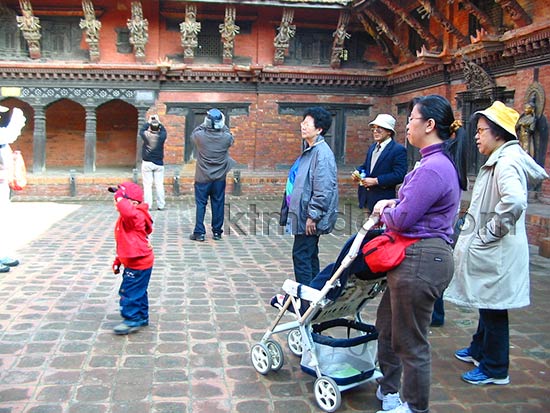 The second month of Nepal Tourism Year 2011 also saw a strong growth in arrivals by air. According to the Immigration Office, Tribhuvan International Airport (TIA), Nepal welcomed 37,584 international visitors in February, up 12 percent against the same period last year.
Between January to February 2011, international tourist arrivals to Nepal rose 18.4 percent to 70,498, plus 19,935 against the same two-month period in 2010.
The Nepal Tourism Board said the upward trend seen in the first two months of 2011 despite being considered a lean season reflected a rebound in Nepal tourism. The country has seen a sustained positive growth in international visitor arrivals since June 2009.
All the tourist source markets have shown a positive growth in the second month. India, which constitutes a major market for Nepal, has recorded a growth of 39.9 percent while arrivals from Bangladesh were up 14.4 percent. However, inbound from Sri Lanka and Pakistan declined 27.0 percent and 7.1 percent respectively. In aggregate, the South Asian segment has registered a growth of 31.8 percent.
Arrivals from Asia other than South Asia have also recorded a rise of 2.0 percent in aggregate with mixed performances from individual countries. Visitor arrivals from China have increased 2.0 percent. Similarly, arrivals from Japan, South Korea and Thailand were up 5.2 percent, 29.9 percent and 39.6 percent respectively. However, arrivals from Malaysia and Singapore fell 36.0 percent and 7.0 percent respectively. An overall positive growth of 6.3 percent has been observed from the European markets with arrivals from major generating markets such as the UK, Germany, the Netherlands, Spain, Sweden, Switzerland and Russia up 20.1 percent, 10.6 percent, 3.0 percent, 44.3 percent, 71.0 percent, 6.9 percent and 83.8 percent respectively.
However, arrivals from France, Italy and Denmark dipped 16.2 percent, 35.8 percent and 2.8 percent respectively compared to the same month last year.
Tourist arrivals from Australia and Canada swelled 11.4 percent and 22.4 percent respectively while arrivals from the US and New Zealand saw a negative growth of 4.5 percent and 27.4 percent respectively.