Carriers report strong inbound bookings for autumn season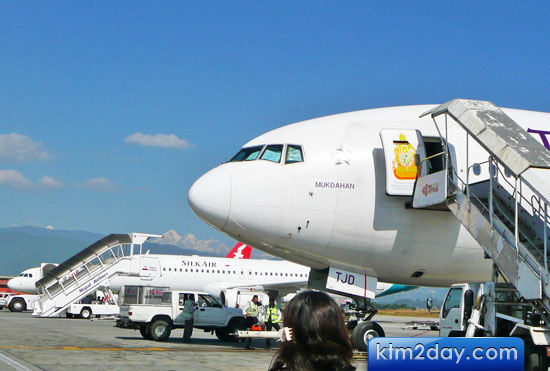 International airlines connecting Nepal have reported healthy inbound bookings for the coming peak tourist season. September, October and November attract large numbers of adventure and leisure visitors to the country, especially from long haul markets.
According to travel agents, there are strong inbound bookings beginning from the first week of September from the major gateways connecting Nepal—Delhi, Bangkok, Abu Dhabi, Doha, Bahrain and China.
A number of carriers have announced an increase in their flight frequency in response to the rise in reservations. Shyam Raj Thapaliya, managing director of Osho World Travel Nepal, said that NTY publicity and an absence of strikes had led to potential visitors including Nepal in their travel plans. He added that the autumn season would see a significant rise in tourist arrivals.
Qatar Airways, which operates three daily flights to Kathmandu, plans to upgrade to four daily flights from the first week of October. Gulf Air plans to increase its frequency from 10 weekly flights to 12.
Oman Air has reported 60 percent bookings until mid-November while Etihad Airways has reported full bookings until mid-November. Etihad plans to double its frequency to two daily flights.
Airlines connecting Nepal from Delhi—Jet Airways, Jet Lite, Kingfisher and Indian Airlines—have also reported more than 80 percent bookings for the coming tourist season.
Hong Kong-based Dragonair has announced it will increase the frequency of its Kathmandu-Hong Kong service to daily from thrice weekly. The new schedule goes into effect on Sept 1.
Chinese carriers China Southern, China Eastern and Air China have also reported healthy bookings for the coming season on their Guangzhou-Kathmandu, Kunming-Kathmandu and Lhasa-Kathmandu services respectively.
Meanwhile, Korean Air plans to increase its frequency to thrice weekly from twice weekly while Singapore-based Silk Air intends to upgrade to four flights weekly from three weekly.
The Ministry of Tourism and Civil Aviation has allowed international airlines serving Nepal to operate additional flights during 2011 in view of the projected rise in arrivals during NTY which has aimed to bring 700,000 tourists by air.
According to the Civil Aviation Authority of Nepal (CAAN), the ministry decided on Jan 13 to permit the carriers to increase their frequency by up to seven flights per week. The extra flights are based on the temporary operating permit (TOP) which is applicable to scheduled online international airlines and will be valid till the end of 2011. The additional flights will be approved only during lean hours.
Nepal welcomed 280,575 air tourists in the first seven months (January-July) of NTY 2011, up 24.3 percent from the same period last year.(Source:ekantipur)