Sales of electronics sizzle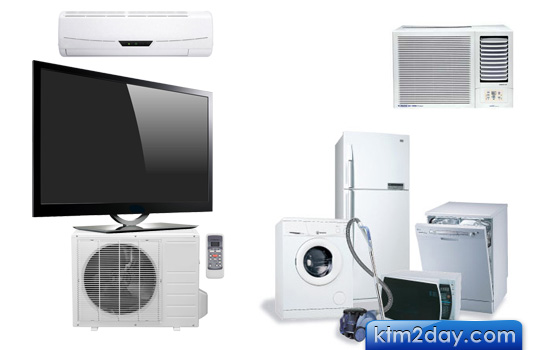 Major electronic dealers have reported a rise in demand for household products with the onset of the wedding season. Traders said that sales have gone up by 35 to 40 percent compared to normal days. Demand for items like LCD and LED televisions, refrigerators, air conditioners and digital cameras has surged in recent days, they said.
The period from mid-April to mid-July is the peak season for electronic items, traders said. Besides purchasing these items for their own use, people buy them to give as gifts.
Him Electronics, the sole authorised distributor of Samsung in Nepal, said that the market which was going through a continuous slump has revived with sales getting better by the day. "As this is the peak season, sales of electronic items move up. We expect this growth to last for at least two months," said Binay Tripathi, deputy general manager of Him Electronics.
Apart from the wedding season, the recent hot spell, New Year schemes and a cut in load-shedding hours have led to a significant rise in demand for consumer electronics, Tripathi said. "There has been a massive growth in refrigerator sales. Be it Kathmandu or the Tarai, the craze for cooling devices is the same all over the country," he said. Tripathi added that demand for LCD and LED televisions was high in urban and semi-urban markets where people were keen to replace their CRT televisions with new models.
"Sales of electronic items have improved compared to the past few months," said Purshotam Bhandari, sales manager, LG division at CG Electronics, the authorised importer of LG consumer electronics in Nepal. According him, more than 60 percent of the people visiting their showrooms are making purchases. "Footfall too has gone up. People are inquiring about products even though they plan to buy them after a couple of months," Bhandari said.
Tripathi of Him Electronics too said that most of the footfall at their store was being converted into sales. A rise in awareness among consumers about brands and the products they want has helped sales to rise, he said. "The only thing customers need now is a reason to get something new. They are sure about what they want, and this has helped to convert footfall into sales," Tripathi said.
Another major reason behind the rise in sales, according to Bhandari, is introduction of New Year schemes. People who have been saving and planning to buy something new are thronging the market attracted by holiday offers," he said. CG Electronic has launched a scheme entitled "LG Hataima Sureprize, Prize Ma Surprise" for LG products while Him Electronics has unveiled its "Mad about each other" offer.(Source:ekantipur)