EURO III emission standard: Govt to allow dealers to import booked vehicles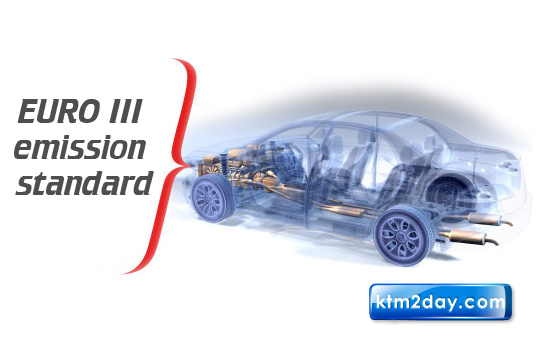 With the Euro III vehicle emission standard already in place, the government has said it will temporarily allow automobile dealers to import vehicles built under old standards that have already been ordered.
This relaxation will be applicable to imports for which letters of credit have already been opened.
The Ministry of Environment, Science and Technology on Tuesday said it would soon reveal a date until which dealers could import such vehicles. "We allow traders to import vehicles that are in pipeline as per their request," said Krishna Gyawali, secretary at the ministry, at an interaction here on Tuesday.
Two weeks ago, the government introduced the Nepal Vehicle Mass Emission Standard 2012, which bars the import of vehicles that do not comply with Euro III, and the National Ambient Air Quality Standard 2012, publishing them in the Nepal Gazette.
European emission standards define the acceptable limits for exhaust emissions of new vehicles. For the last 13 years, Nepal had been importing vehicles based on Nepal Vehicle Mass Emission Standard 1999 (Euro I). Now, all vehicles, except for heavy equipment vehicles, entering Nepal require compliance with Euro III.
Currently, there are over 1.3 million registered vehicles in the country and the number is increasing an annual rate of 10-20 percent.
At the interaction, automobile dealers asked the ministry to implement the new emission standard only after a year so that they could train their mechanics and set up additional 'hi-tech' workshops for vehicle servicing and after-sales services.
Nepal Automobile Dealers Association (NADA) Vice-president Shekhar Golchha said although the government had good reasons for introducing the new emission standard, it was necessary to know whether the fuel being imported support Euro III vehicles and what is to be done with the existing, old vehicles.
NADA has said the government enforced the new system without preparations, neglecting its impact on the domestic automobile business. According to NADA, all vehicles, besides public and heavy equipment vehicles, being imported are already in compliance with Euro III.
Lack of sufficient 'hi-tech' workshops, delay in bringing vehicle fitness test centres into operation, shortage of trained work force, adulterated petroleum products and lack of capacity with the Department of Transport Management are some major hurdles for the effective implementation Euro III.
"Euro III vehicles need servicing through advance workshops run under computerised systems, which we do not have in a sufficient number," said Gopi Nepaune of NADA.
With the complication in implementation of the new rule immanent, the Environment Ministry has decided to form a committee under its Joint Secretary Udav Prasad Baskota to help the government implement the new standard. The committee will comprise officials from the Environment Ministry, Finance Ministry, Department of Transport Management, Department of Customs and representatives from NADA and Clean Air Network Nepal.