Handicraft fair ends, with Rs 100m transactions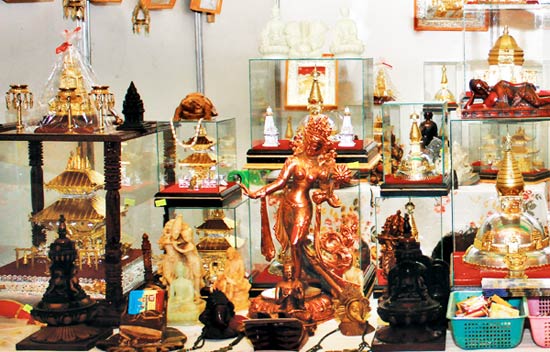 The 10th edition of the Handicraft Trade Fair concluded on Monday, with transactions worth around Rs 100 million, according to the Federation of Handicraft Associations of Nepal (FHAN), the organiser.
The five-day expo showcased over 40 types of handicraft products through 200 stalls. The items included pashmina, woollen products, silver jewellery, handmade paper products, leather products and wood crafts, among others, from Nepal, India, Bangladesh and Pakistan.
FHAN President Bikash Ratna Dhakhwa said the fair witnessed encouraging participation from visitors. "Seeing the business prospect, many exhibitors have expressed commitment for their participation in next year's edition of the fair," he said.
FHAN organised the exhibition with support from government agencies, the Federation of Nepalese Chambers of Commerce and Industry (FNCCI) and the Micro Enterprise Development Programme (MEDEP) of UNDP. The Export Promotion Council for Handicrafts, India, was the country partner.
According to FHAN, a seminar and workshops on the handicraft business were also organised during the event with an aim to educate stakeholders and the general people about the products. In addition, live demonstrations of handicraft making along with Eighth Handicraft Competition of wood crafts were other attractions of the fair.
Over 200,000 individuals visited the fair, the organiser said.