Sony Xperia Z launched in nepali market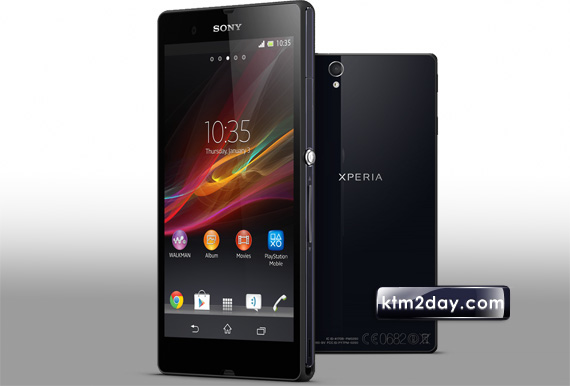 Nepa Hima Trade Link, the sole authorised distributor of Sony home appliances in Nepal, on Monday announced the formal entry of Sony smartphones into the domestic market. Even though cell phones from Sony have been selling in Nepal market for long, there were not any official sellers.
During the ceremony, Nepa Hima Trade Link also announced the launching of five smartphone models from Sony—Xperia Z, Xperia Go, Xperia J, Xperia E and Xperia E dual. Company's Executive Director Rajesh Tuladhar unveiled the handsets amid a programme in the Capital.
"We are pleased to introduce smartphones from Sony in Nepal market," Tuladhar said. "The official entry of the Xperia series of smart phones will add a milestone to the smartphone market of Nepal". Explaining that nine out of 10 cell phones, globally, are damaged due to water, Tuladhar informed that the Xperia Z and Xperia Go are water resistant and dust proof, and thus would cater to a large number of smartphone seekers. "Users of these phones need not worry about using it with wet hands or in dusty conditions," he added.
Highlighting the key features of Z series of smartphones, Masao Matsui of Sony said that the new phones have assembled half a century of innovation carried out by other Sony devices such as TVs, cameras, music systems and gaming devices to create a super phone experience that truly stands out. "The newly introduced Z series of smartphones have become a global success. And in Nepal too, we will cooperate with Nepa Hima to make it a success," he added.
The Sony Xperia Z features a five inch full HD 1080p reality display screen with a mobile Bravia Engine 2. The device which runs on Android Ice Cream Sandwich Operating System (OS) features a snapdragon S4 pro quad-core processor. For better image, it has got a 13-mega-pixel fast capture camera. Likewise, battery stamina mode is another interesting feature of the device which increases the cell phone's standby time by more than four times.
People can broadcast content from smartphone to Smart TVs through Wi-Fi connection, or send tunes to speaker through Bluetooth. The device's 'Throw' technology enables the smartphone to connect wirelessly to other devices.
The other device to be unveiled at the event is Xperia J, which is powered by Android Ice Cream Sandwich OS and one GHz processor. Along with four-inch display, it features a five mega-pixel camera along with LED flash. Xperia Go water and dust resistance phone offers the same OS, processing unit and camera. However, at 3.2 inches its screen size is smaller compared to other Xperia models. The dual SIM device from Sony, Xperia E (GSM+GSM) and the other featuring single SIM slot, Xperia E too are powered by the Ice Cream Sandwich OS, one GHz processor and 3.2 mega-pixel camera.
Nepa Hima has priced Xperia Z at Rs 66, 999, Xperia Go at Rs 24, 499, Xperia J at Rs 24, 999, Xperia E at Rs 15, 499 and E Dual at Rs 17, 499. The devices come with a one-year warranty in software, hardware and six-month warranty in battery.