China invites Nepali officials to study airport models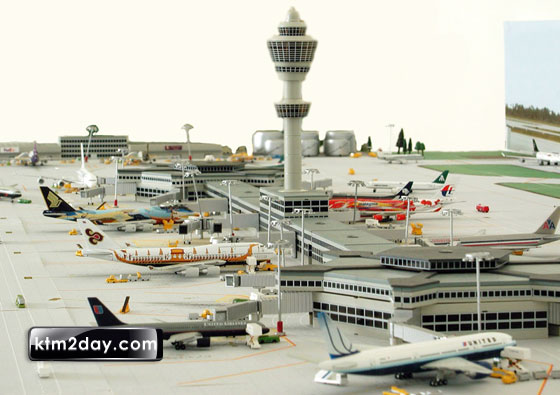 The Chinese government has invited the Nepal government for the observation of various airport models in China which could be feasible for the proposed regional international airport in Pokhara.
If endorsed by the Cabinet, a team lead by Sushil Ghimire, secretary at the Ministry of Culture, Tourism and Civil Aviation, will visit China within May. "The government team will inspect airports those are similar to the model and topography of the proposed airport in Pokhara," said Tourism Minister Ram Kumar Shrestha. "The inspection will help Nepali side assess a proper model of airport for Pokhara."
The team will also hold talks with China EXIM Bank representatives on the loan pledged by the Chinese government for the airport. The government plans to borrow loans from the bank to develop the project at Chinnedanda, Pokhara, some 3km east of the existing airport.
"The visit will help determine the appropriate model of airport, before awarding the contract to Chinese company." The Civil Aviation Authority of Nepal (CAAN) is the executing agency of the project.
The government has given its green signal for the development of the much-controversial airport after the lowest bidder expressed its willingness to develop the airport at the government-estimated cost. The airport bidding process was put on hold since July 2012, after China CAMC Engineering Co — the lowest bidder — quoted 85 percent higher than the government-estimated cost for the project. "After the government's go-ahead, the Civil Aviation Authority of Nepal (CAAN) plans to assign the lowest bidder to carry out the detailed design of the airport," said a senior CAAN official.
On February 9, 2012, the CAAN had invited bids to build the airport under the Engineering Procurement and Construction model. However, it was forced to extend the deadline twice due to intervention by the Commission for Investigation of Abuse of Authority. On July 18, 2012, CAAN's tender evaluation committee had opened financial proposals for the project.
Subsequently, the project was dragged into controversy with CAAN unions opposing the deal, arguing it was not economically viable under the authority's existing financial status.
A detailed study of the project conducted by the government in 1989 in association with Japan International Cooperation Agency had proposed a 2,500m long and 50m wide runway, a terminal and a cargo building. The construction of the airport, expected to be completed in four years, was estimated to cost $ 39.6 million then.