New line-ups of Sony Bravia LED televisions launched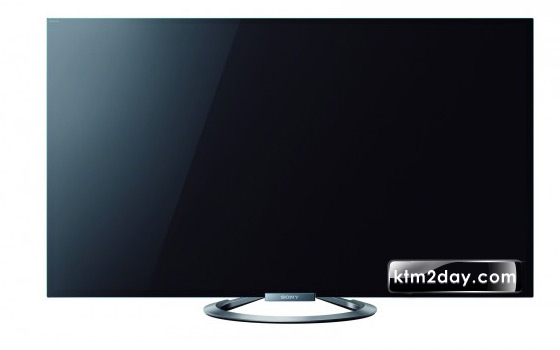 Nepa Hima Trade Links, the sole authorised distributor of Sony electronics in Nepal, on Friday introduced a new line of Sony Bravia LED televisions. The company has come up with two new ranges under the Bravia series — the W series and R series.
Under the W series, the W707 is available in 46- and 50-inch variants; W804 in 42-, 47- and 55-inch models; W674 and W654 in 32- and 42-inch models; W954 in 46- and 55-inch; and W904 in 46- and 55-inch variants. In the R series, the company has introduced the R452A and R402A models which are available in 24-, 32-, 40- and 46-inch variants, while the R550 is available in 60- and 70-inch variants.
The new Bravia TVs, according to the company, leads the next wave of home entertainment technology for home owners and consumers from all walks of life. The company has said the W series LED models optimises Sony's proprietary technology to deliver images with vibrant hues and sounds with deeper bass and crystal-clear clarity.
Speaking at the launch function, Rajesh Tuladhar, executive director of Nepa Hima, said the new products have been launched following the encouraging response the company had witnessed on preceding models under the Bravia series. "The newly introduced Sony product boasts of several unique features. It is built to fulfil what our customers deserve," Tuladhar said, adding the company is looking forward to extend the viewers' experience through these new launches.
The new breed of high-end Bravia televisions comes with 'Triluminos' display system, a unique display technology to reproduce a higher gamut of colours on screen, making display images appear more life-like and vivid. The use of this technology makes images more appealing, colours appear richer and there is greater sense of depth. Nepa Hima has stated that this image engine has been fitted in the W954A and W904A models.
Likewise, other Bravia devices boasts of the enhanced 'X-Reality Pro' picture engine that delivers unprecedented picture quality by optimizing the image of any input source such as TV broadcasts, DVD playback and interned video's among others as such that not only high resolution contents, but even standard resolution contents will look much better through the technology, the company said.
The sound quality, according to the company, hasn't been compromised with Sony's patented Signal-to-Sound Architecture, which employs the latest sound-engineering techniques to offer a truly impressive audio experience.
The W954A model houses an ultra-slim two-way bass reflex speaker and stand alone tweeter in an isolated cabinet to minimize acoustic energy being lost or distorted outside the box, while the W904A uses a discreetly integrated 1.2m speaker duct to evoke unparallel bass and mid-range sounds for a unit of its size, enriching the home entertainment experience.
Other three models — W804A, W704A and the W674A — come equipped with a compact bass reflex speaker, delivering satisfying rich sound. Another key feature of Sony's new offerings include one-touch mirroring function. Using NFC technology, users can wirelessly amplify content, be it videos, images of application, from their smartphones on to their TC screens with a single tap.
Nepal Hima Trade Links has stated that the Bravia televisions have been priced between Rs 84,999 and Rs 600,000.