Gold price reaches Rs 59,900 per tola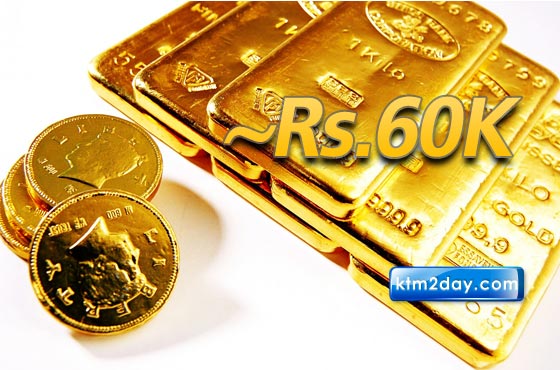 Gold price has increased by Rs 1,000 per tola (11.644 gm) in one day from 58,900 on Monday to Rs 59,900 per tola on Tuesday in Nepal's domestic market.
The price of the precious metal has been continuously increasing in Nepal following an increment in price in the international market. The price had increased by Rs 2,400 per tola just over last week.
Similarly, the price of silver has also increased by Rs. 15 per tola to Rs. 1045 per tola in one day from Monday to Tuesday.