Samsung smart cameras launched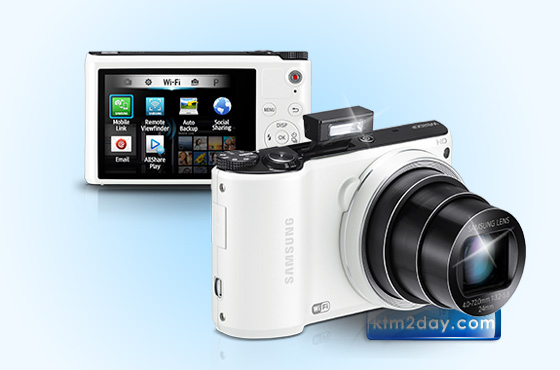 Him Electronics, the authorized distributor of Samsung Electronics, has launched three smart cameras from the brand—the WB200F, ST150F and ST72. According to the company, the digital cameras have been designed in classic styles.
The Samsung WB200F features a Hybrid Touch User Interface and enhanced Wi-Fi connectivity. In addition, it comes with a 14.2 MP sensor, 18x zoom and 24 mm ultra-wide angle lens that helps deliver powerful optical performance including high quality close-ups, candids and panoramas.
Similarly, the Samsung ST150F, claimed to be one of the cheapest Wi-Fi
cameras in the domestic market, features a 16 MP sensor, 5x zoom and 3-in wide screen. The premium design comes in a metal body.
Likewise, the Samsung ST72 features a bright f2.5 lens, 5x zoom and resolution of 16.2 mega pixels. The company claims that the camera can take clear photographs even inside a room with inadequate light or outdoors on a cloudy night. The 75 mm LCD monitor size enables users to perfectly frame a shot
or a scene in 720p HD video mode.
Him Electronics has priced the WB200F, ST150F and ST72 at Rs 24,990, Rs 14,990 and Rs 13,990 respectively.