Colors mobile launches Pearl Black in 2 variants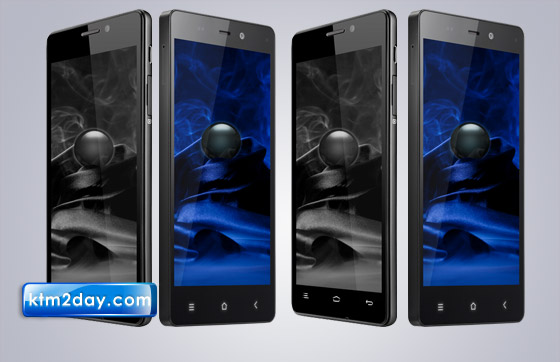 Teletalk, the sole authorised distributor of Colors mobile phones, has launched the Pearl Black, a premium top-of-the-line series of smartphones. The slim mobile phone is available in two variants—K1 and K2—and is powered by a 1.5 GHz quad-core processor and runs on the Android 4.2 Jelly Bean operating system.
Sachin Udas, marketing manager of Teletalk, said they launched the Pearl Black as part of the effort to roll out the latest products from the brand. According to him, the new products from Colors will be hitting the valley market from Monday.
According to Teletalk, the super sleek K1 has a 6.8 mm thick body. It comes with an Amoled display that ensures high visual clarity compared to ordinary screens. The mobile set features 16 GB memory, 1 GB RAM, DTS 3D surround sound and an 8 mega pixel back camera and a 5 mega pixel front camera. Udas said the K1 automatically changes into silent mode if it is put upside down when it rings.
Similarly, the K2 comes with 1920 x 1080 pixel Full HD resolution. According to the company, the mobile phone has touchfree features and can be operated with sensor driven commands. In addition, users can receive a call by just putting the phone to the ear.
The K2 comes with 32 GB memory and 2 GB RAM which allows users to operate multitask applications and advanced edition games. Likewise, the K2 features a 13 mega pixel camera at the back and a 5 mega pixel front camera.
According to the company, the IPS display installed on the mobile phone allows viewing images even at an angle of 178 degrees. "The K2 also offers a touchfree option of gesture and smile activated sensor photography," said Teletalk in a press statement.
Teletalk said the new products would be available shortly from all its 1,600 retail outlets along with 21 service centres spread across the country. Teletalk has priced the K1 at Rs 32,000 and the K2 at Rs 38,500.