Canon rolls out a range of compact cameras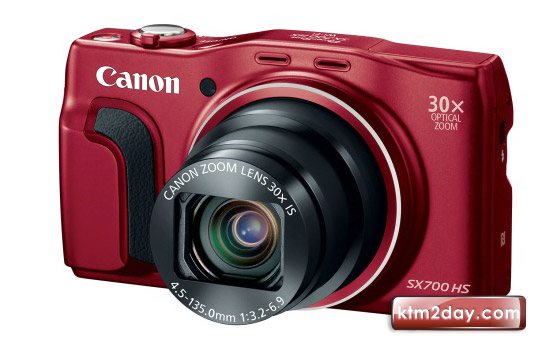 Japanese multinational Canon, which manufactures imaging and optical products, has rolled out a range of compact cameras packed with quality enhancing features to fulfil the changing demands of customers.
The Camera and Photo Imaging Show, which concluded in Yokohama, Japan last week, saw the unveiling of a number of new models of the PowerShot and IXUS lines in the compact camera category. PowerShot and IXUS are also Canon's flagship models.
Under the PowerShot line, Canon introduced the PowerShot N100, PowerShot G1X Mark II, PowerShot SX700 and PowerShot D30, PowerShot S200, PowerShot SX600 HS. Under the IXUS line, it brought out the IXUS 265 HS, IXUS 155 and IXUS 145.
Canon said the PowerShot N100 possessed the new feature of the integration of still and movie functions which remain exclusive in most compact cameras.
According to the company, the integration of still and movie functions has two features namely Story Highlights and Hybrid Auto. The features engage users in storytelling where the camera intelligently selects and weaves existing shots to make photo story. Particularly, it automatically creates a story by selecting the appropriate images and movies of important events, dates, people and customs from the shots taken with the camera.
Amid increasing demand for gadgets that provide a comprehensive network solution, this camera features a mobile device connect button and non-field communication (NFC) feature that enables the transfer of files wirelessly to smartphones, laptops and through imageSync to online servers too. "The PowerShot N100 adopts a revolutionary approach to capturing treasured memories. It presents the complete story by showing the exchange of emotion between the subject and the photographer.
The camera's dual capture and story highlights mode empowers users to not just capture images but also to tell a story with them," said Hideaki Nishimura, senior director and general manager, regional image communication products sales and marketing, Canon Singapore.
The N100 shoots simultaneously with the main front camera and also a rear camera that captures the emotions of the photographer. Its main front camera consists of a 24-120 mm f/1.8-f/5.7 lens with 5X zoom and optical image stabilizer to capture the subject.
This dual capture mode works equally well and allows the camera to take still photos and full HD 30p video (in MP4 format) as it is powered by a sensitive 1/1.1-in 12.1 mega pixel CMOS sensor which is 1.5 times larger than the 1/2.3-in sensor on usual compact cameras, according to Canon.
Another camera, the PowerShot G1X Mark II has embodied a large 1.5-in type CMOS sensor and high pixel count of 12.8 mega pixels to deliver beautiful imagery. It also comes with a state-of-the-art large aperture lens for a more pleasing background blur effect. "This enables the user to take significantly superior images with quality closest to DSLR quality," said the company. "This camera features the best we have to offer among all our compact cameras," said Nishimura.
According to Canon, the 1.5-in type CMOS sensor fitted in the camera is approximately 4.5 times larger than the size of the existing 1/1.7-in types of sensors in existing compact cameras. Due to the large sensor, it enables the user to take clear pictures even in dark places without a flash, it said.
The G1X Mark II also has a creative shot function which intelligently captures six variants with a single shot. Star mode enables user to take stars and scenery in the night time at optimal brightness. It also has Wi-Fi and NFC features which enables the user to send the photographs to smartphones and printers directly.
As far as the PowerShot SX700 SH is concerned, it has a compact size and a high zoom lens. For great looking long distance shots, it has combined Canon's advanced DIGIC 6 imaging processor with a 30X zoom lens. Its optical IS feature enables the user to frame moving subjects correctly and take accurate pictures. Like in the PowerShot G1X Mark II, it has Wi-Fi and NFC features.
Similarly, the PowerShot D30 is a waterproof camera which can be used underwater at depths of up to 25 m. It can also resist shocks when dropped from heights of up to 2 m. It can operate in cold temperatures of minus 10 degrees Celsius, thus meeting the needs of sports enthusiasts.
Meanwhile, the IXUS 155 and the IXUS 145 are two other entry-level cameras which were also launched during the event. The PowerShot S200 camera is equipped with a control ring and a control wheel that allow users to easily and quickly adjust settings.
Canon has also rolled out the PowerShot SX600 HS compact camera which has been categorized under travel zoom camera due to its thinness and ease of carrying. The IXUS 265 HS also has a creative shot feature like in the PowerShot N100, according to the company.
Canon's distributer for Nepal Primax International said the new devices will be launched in the domestic market soon.