Sales of soft drinks rise with summer heat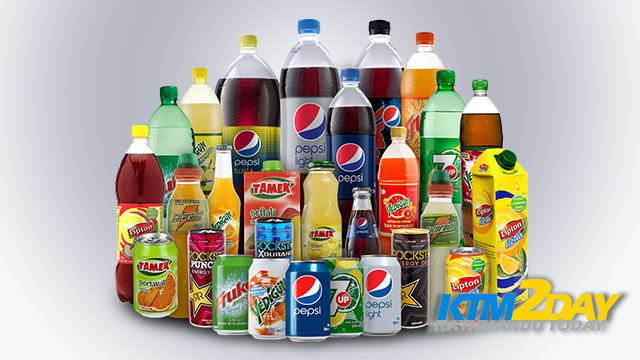 Sales of soft drinks have risen with the temperature, and department stores and small retailers in the Kathmandu valley are reporting that their cash registers have been jingling non-stop. Around 70 percent of the total sales of soft drinks happen during the summer season, said traders.
Antim Ranjit, branding and marketing manager of Big Mart, said that sales of all kinds of carbonated and non-carbonated soft drinks had swelled 50 percent. According to him, demand for non-carbonated soft drinks has increased sharply of late. Coke and Pepsi are carbonated drinks, and juices and powdered drinks like Tang are non-carbonated.
Ranjit added that sugar-free drinks were also high in demand due to a rising number of people with diabetes. Keeping in mind consumer requirements, manufacturers have been coming up with a wide variety of juices with no added sugar.
Traders said that consumers were increasingly buying powdered juices like Tang and Glucose, among others. "Most of the households are shifting towards powdered juice these days," said Ranjit.
Different types of chilled beverages and instant ready-to-drink items are available in tetra packs, pet bottles, small bottles and cans.
Homnath Poudel, operation director of Stuti Mero Mart, a departmental store, said that soft drinks had been flying off the shelves due to the relentless heat of the past few days.
Along with carbonated drinks like Coca-Cola and Pepsi, juices and energy drinks like Real, Frooti, Rio, Red Bull, f 88 and Sun Park are also in high demand. The imported soft drinks being sold in the market come from Thailand, the UAE, the UK, Australia, France and Malaysia. Energy drinks usually come in 250 ml cans and prices start from Rs 25.