Car prices rise due to higher production costs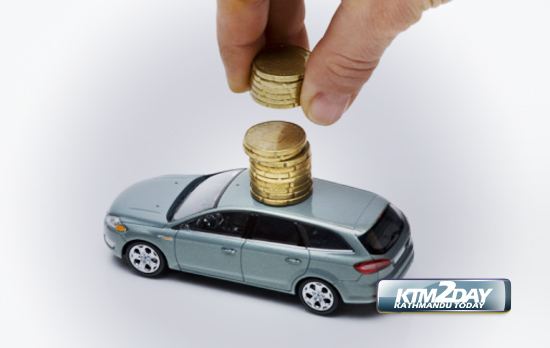 Passenger cars and utility vehicles have become costlier in the domestic market as manufacturers in India ramp up prices due to higher production costs.
Domestic automobile dealers said prices of various models of cars and sports utility vehicles (SUVs) had gone up by Rs20,000 to Rs250,000. They added that Indian automakers had increased prices in January citing increased production costs.
Hyundai, Maruti Suzuki, Tata, Ford, Skoda, Honda, Fiat and Volkswagen dealers have raised prices by Rs 20,000 to Rs 250,000, according to the latest price list published by the Nepal Automobile Dealer's Association. Vehicle importers publish their price lists every four months.
Laxmi Intercontinental, the authorised distributor of Hyundai in Nepal, has increased prices of its popular models. While the price of the Eon has been jacked up by Rs100,000 to Rs110,000, the cost of the Grand i10 has gone up by Rs 120,000 to Rs 160,000. The company has raised the price of the i10 by Rs 120,000.
"Most Indian automakers have hiked prices due to a rise in manufacturing costs. So we have no option but to pass on the increased costs to customers here," said Rupesh Sharma Bhatta, assistant general manager at Laxmi Intercontinental.
CG MotoCorp, the authorised distributor of Maruti Suzuki in Nepal, has raised the price of the Swift VXI by Rs 90,000 while the Swift ZXI has become dearer by Rs120,000.
Similarly, Tata's authorised distributor Sipradi Trading has jacked up prices of its vehicles in the range of Rs 25,000 to Rs 100,000.
Under the revised price list, Indica models have become costlier by Rs25,000 while the Movus SUV has become dearer by Rs 100,000. Likewise, the price of the Sumo Gold Turbo has increased by Rs 35,000.
"We have raised prices of the Figo and Ecosport by Rs 49,000 to Rs 100,000 depending on the model and variant as their prices in India have swelled from January," said Sunil Chhetri, deputy general manager of GO Automobiles, the authorised distributor of Ford in Nepal. "The price rise will definitely affect sales, but we are planning to launch a number of promotional schemes to dampen its effect."
Likewise, prices of Honda vehicles have gone up by Rs 35,000 to Rs 125,000. The Honda Amaze and the Honda City have become costlier by Rs 25,000 to Rs 35,000 and Rs 100,000 to Rs 125,000 respectively.
Bikes become dearer too
Kathmandu: Following the lead of automobile dealers, sellers of Honda, Bajaj and Yamaha motorcycles and scooters have hiked prices by Rs 1,000 to Rs 23,000.
While Honda authorised distributor Syakar Trading has raised prices of its bikes and scooters by Rs 2,000 to Rs 23,000, Bajaj authorised distributor has increased prices of the Pulsar 220F, Pulsar 150 and Discover 125 by Rs 4,000, Rs 3,000 and Rs 1,000 respectively.
Likewise, the Yamaha FZ-S bike and the Alpha scooter have become dearer by Rs 1,000.
This is the second time in four months that bike prices have been jacked up."Last time we had raised prices because of a change in the duty structure.This time we have been compelled to hike prices due to increased costs in India," said Rajaj Puri, manager, Honda bikes at Syakar.