Etihad Airways announces global sale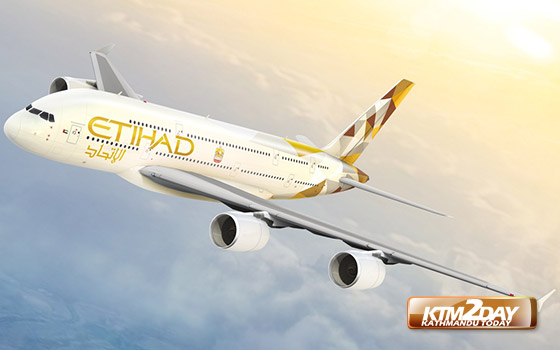 Etihad Airways has offered travellers from Nepal fantastic savings in its six-day Global Sale that started on Tuesday. Guests travelling from Kathmandu in Business and Economy Class can choose from a wide choice of destinations across Europe, Middle East, Africa and North America, the company said in a statement.
Tickets are on sale until January 31 for travel throughout the year from February 1 to December 31.
"Guests can take advantage of the offers to popular global cities including New York, Los Angeles, Washington, Chicago, London, Manchester, Paris, Amsterdam, Brussels, Frankfurt and Geneva," the statement added.
"This is an exciting opportunity for travelers from Nepal looking to travel to diverse destinations around the world on Etihad Airways' extensive network, enabling them to take advantage of great fares and enjoy a world-class travel experience on board our modern fleet of aircraft," Pawana Shrestha, general manager of Etihad Airways in Nepal, said in the statement.