Nepal links China with optical fibre connection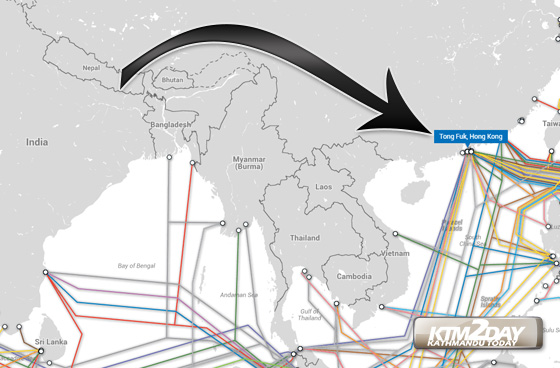 In a first, China and Nepal are now connected by a optical fibre network through the Geelong (Keyrong)-Rasuwgadhi border point.
The network has ended Nepal's sole dependence on India for connecting it with global telecom services, Xinhua reported.
Nepal Telecom (NT) on Saturday said its optical fibre network has been connected with that of China Telecom Corporation Limited.
"After establishing connection, we conducted technical test about two weeks ago," Dilliram Adhikari, joint spokesperson of NT, said.
The telecom giant announced last month that it had completed laying the optical fibre and now the networks of the two countries have been connected.
The NT laid the fibre to Rasuwagadhi from Kathmandu via Dhading and Rasuwa district, paving the way for interconnection with Chinese fibre network.
Following the connection with Chinese optical fibre, Nepal can purchase internet bandwith with Chinese companies. Currently, Nepalese internet service providers have been purchasing bandwith with companies from India and other countries.
"This will create a competitive environment for purchasing internet services which could reduce cost of internet service here," said Adhikari.
Given the fragile geographical condition of the area, the Chinese side asked NT for exploring an alternative route for connectivity. "Then we decided to connect through Rasuwagadhi," said Adhikari.
Meanwhile, the NT said it has signed initial memorandum of understanding with China Unicom, another Chinese telecom operator, for further cross-border optical fibre connectivity.
Nepal and China had agreed to enhance connectivity during Prime Minister K.P. Sharma Oli's official visit to China from March 20 to 27.