DJI launches Mavic 2 Pro drone with 20MP Hasselblad camera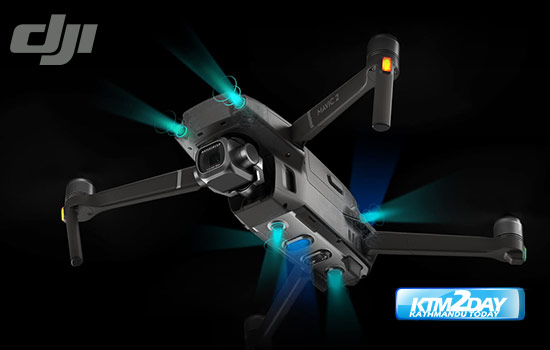 DJI, the popular firm that is known for making drones, has expanded its line up with the Mavic 2 drones. The firm has divided the Mavic 2 series into two – Mavic 2 Pro and Mavic 2 Zoom. While the former has a Hasselblad camera with a big image sensor, the latter's lens has 2x optical zoom. Both the drones are up for sale in the US.
The 'Pro' model is available in two versions. The basic drone is priced at $1,449 while the one with the additional DJI Goggles RE comes at $1,898. Mavic 2 Zoom also comes in two variants. The drone costs $1,249 and the DJI Goggles RE is priced at $1,698.
Both have the ability to record video footage in 4K resolution at up to 100 megabits/s. They also include 8GB of inbuilt storage, which can be expanded using a microSD card. They have a top speed of up to 44 miles per hour (roughly 70 km/h) and a flight time of around 31 minutes. DJI says that despite cramped with features, the drones are quiet and have 10 sensors that let them easily avoid obstacles in all the directions.
The difference is that the Mavic 2 Pro has a 20MP 1-inch CMOS sensor with an adjustable aperture of f/2.8 and f/11. The Mavic 2 Zoom has a smaller 12MP 1/23-inch sensor with an ability to shoot images in 'Super Resolution', which means at 48MP.
Furthermore, the new DJI Mavic 2 drones sport OcuSync 2.0 image transmission system, letting them stream full HD live video footage on the remote up to 8kms. Both feature ActiveTrack 2.0 tech that not just lets them precisely recognise the moving subject but also lets them predict trajectory, track high-speed subjects and avoid obstacles while tracking.
They can even shoot Panorama images including Sphere, 180-degree, Horizontal and Vertical.