Realme 2 Pro version coming out on Sept 28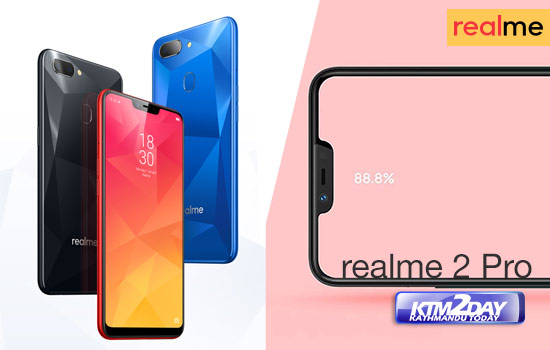 The Realme 2 was announced in New Delhi few days ago with affordable specs and a price tag starting from $130/€110. During the announcement, Madhav Sheth, CEO of Realme India, wrapped up the event with "one more thing 2 surprise you" in September, giving an obvious hint that a Realme 2 Pro is on its way.

Sheth said that next month would be launched another product by Realme, self-proclaimed as market disruptors. The device will be for "those who want better offerings in a little bit higher price segments".
Realme India CEO, Madhav Sheth, recently confirmed to the Mobile Indian, that the new Realme 2 Pro will be launching in India within a month, which accounts for September 28. He was further quoted by the website saying, "It will be priced a bit higher than Realme 1 but less than Rs 20,000," further adding that the smartphone will come with the "best of the processor and best of design."
While specifications aren't mentioned, the price mentioned here hints at the smartphone running a higher end processor compared to the Realme 2, which can be either the Snapdragon 636 or the Snapdragon 660. Besides that, 6GB of RAM and 128GB of storage can also be expected. A specific price isn't mentioned either, but it's highly likely that the Realme 2 Pro will be available exclusively on Flipkart. We expect more details to come out as we get closer to the launch date.
Besides all of that, the CEO also confirmed that the Realme smartphones will be getting the Android 9 Pie update, which will be based on the ColoOS 5.2. While a timeline wasn't given, he said that the Realme 2 can be expected to get the update early next year.
Talking about the recently launched Realme 2, it features a 6.2-inch screen and comes powered with a Qualcomm Snapdragon 450 SoC. There are two RAM and storage configurations of the smartphone that include 3GB/32GB and 4GB/64GB. They come priced at INR 8,990 and INR 10,990, respectively.