Xiaomi's flagship Mi Mix 3 to come with 5G, sliding camera and notch free display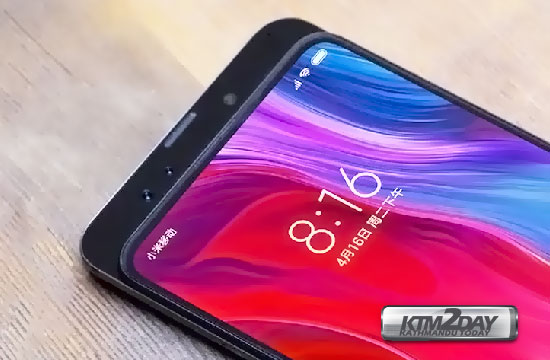 The Chinese manufacturer Xiaomi is preparing to introduce the next generation of Android devices belonging to the "MIX" range. In this sense, very soon we will know the already long awaited Xiaomi Mi MIX 3, a smartphone worthy of being dubbed flagship.
Also read – Xiaomi Mi A2 launched in Nepali market
Leaks surrounding the Xiaomi Mi Mix 3 have been around since July, however the smartphone hasn't been revealed yet.
Now, a fresh leak suggests that the Mi Mix 3 may be launched as soon as October 15. Xiaomi President Lin Bin had earlier confirmed an October launch, and this leak seems to lend weight to that claim. CEO Lei Jun had also said that he will "force" his colleagues to "speed up" the mass production and "fight for large-scale" sales at the end of October.
Bin suggested that the Xiaomi Mi Mix 3 can launch in late October, so the notch-free, 5G-powered future could be less than few weeks away.
Taking all of this into account, the Xiaomi Mi Mix 3 is now expected to launch on October 15, and go on sale by the end of this month.
Recent leaks indicate that the Mi Mix 3 will feature a camera slider similar to the one seen on the Oppo Find X, but this one will be manual and not be motorised.
Pricing leaks indicate that the Xiaomi Mi Mix 3's 6GB RAM/ 64GB inbuilt storage variant will start at $510 (roughly Rs. 59,670), the 6GB RAM/ 128GB storage model will start at $555 (around Rs. 65,000), and the one with 8GB RAM, 128GB storage variant will start at $600 (about Rs. 70,200). There will also be a premium 8GB RAM/ 256GB storage model priced starting at $645 (approximately Rs. 75,500).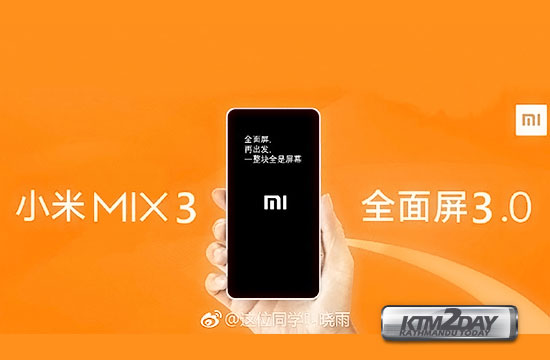 As for specifications, rumours suggest that the Xiaomi Mi Mix 3 is expected to sport a Samsung QHD+ AMOLED panel with COP packaging technology. It will be powered by a Qualcomm Snapdragon 845 SoC, and there will be a 20-megapixel selfie camera.
Qualcomm already has two modems that support the new 5G standards and promise speeds up to 2Gbps and 5Gbps. Presumably one of those is inside the Mi Mix 3 (though there are other vendors offering 5G-capable modems).