Buddha Air's international unit to issue IPO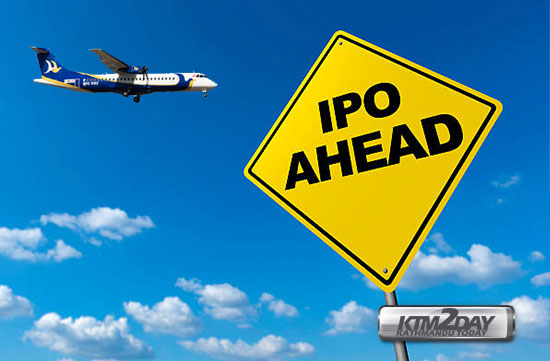 Buddha Air has unveiled its plans to transform its international unit into a public company by 2021.
"We plan to initiate our international service after completion of Pokhara International Airport, and before that our international unit will be turned into a public company," said Birendra Bahadur Basnet, managing director of Buddha Air.
Also read – Buddha Air possibly in talks with Embraer to acquire E190-E2 aircraft
Speaking at a press conference here today to celebrate the 21st anniversary of the airline, Basnet further said that the domestic unit of Buddha Air will remain under private management. "We will
retain 30 per cent stake in the international unit, and the public and local and foreign investors will have the remaining 70 per cent stake," he added.
Buddha Air has already received international flying licence. "We plan to fly to major Indian and Chinese cities and other nearby destinations, with Pokhara as our base station," he added.
Basnet said Buddha Air is currently holding talks with Boeing and Airbus for procuring large aircraft to conduct its international flights. As per him, Pokhara International Airport is expected to be completed and begin operations from July 2021. The airline is hoping to expand its international services thereafter.
While Buddha Air is currently serving 1.5 million passengers annually, the airline plans to increase the number of passengers to two million after expanding its service to additional international destinations.
Roadmap target
Company to launch IPO sometime in 2020
Offer direct flights to key India cities by 2020
To fly to destinations like Guangzhou, Bangkok, Dhaka in first phase
To fly to Moscow, Seoul and Japan directly in second phase
Fleet expansion to service international airport in Pokhara
No plans to fly from Gautam Buddha Int'l Airport