Online Shopping becoming a preferred shopping option in Nepal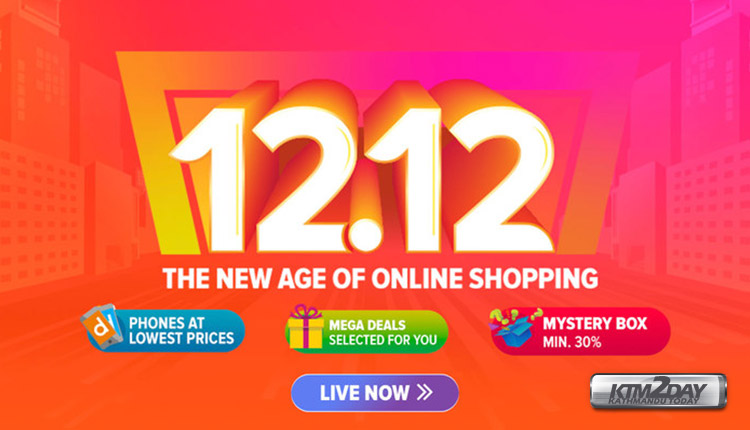 Of late, the trend of online shopping is gaining momentum in the country. According to e-commerce traders, e-commerce businesses in Nepal conduct transactions worth $25 million a year. People are increasingly choosing to shop online as opposed to the traditional way of shopping, which is fraught with inconveniences such as dealing with large crowd, haggling over prices, etc. Because of these hassles, e-commerce platforms has become a more preferred shopping option for the average Nepali consumer.
And to cash in on the demand for winter commodities, as the season peaks, online shopping platforms like Daraz, Sastodeal, E-sewa Pasal and Urban Girl are rolling, or planning to roll out, many attractive winter schemes.
Daraz, a leading e-commerce platform, has already launched its 12.12 shopping campaign, which started from December 7 and will last till December 12. Under the campaign, the company will be offering free nationwide delivery services for Dmart grocery goods, said the company. The online platform also offers a great variety of deals on selected men's and women's fashion, home appliances, mobile phones, beauty and health products, groceries, and many other products.
"Apart from the great deals, our 12.12 campaign is mainly focused on the new features on our platform, namely collectible vouchers and our recently launched Daraz Mall," said a company's representative. According to Daraz, the company's most recent campaign–11.11–made 50,000 sales.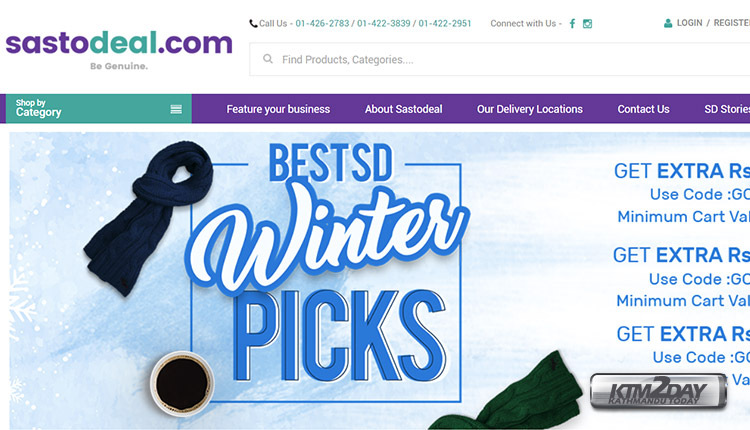 Similarly, Sastodeal too is also conceptualising campaigns for special occasions such as the NewYear and Christmas. "We are also nearing our seventh anniversary which will be celebrated with our customers in mid December," said Prajwol Tamrakar, marketing manager at Sastodeal.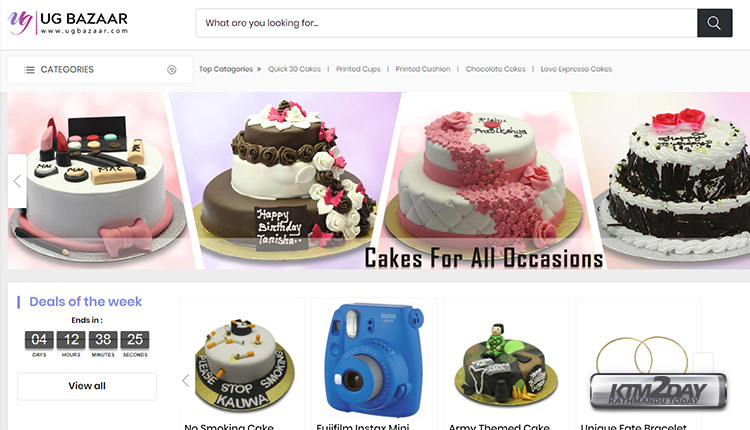 Similarly, to cash in on the festive season, Urban Girl is planning to bring ice-cream cake and Christmas cake for upcoming Christmas and New Year. The price for normal ice-cake starts from Rs1,000 per pound, said the company. "We are about to complete our research and development phase," said Kiran Timsina, co-founder at Urban Girl, adding that the company will officially launch the cake within a week.
According to traders, winter wear and consumer durables goods are the most-selling products in the winter. Liquor and grocery products' demand also increases during winter season, said E-sewa Pasal.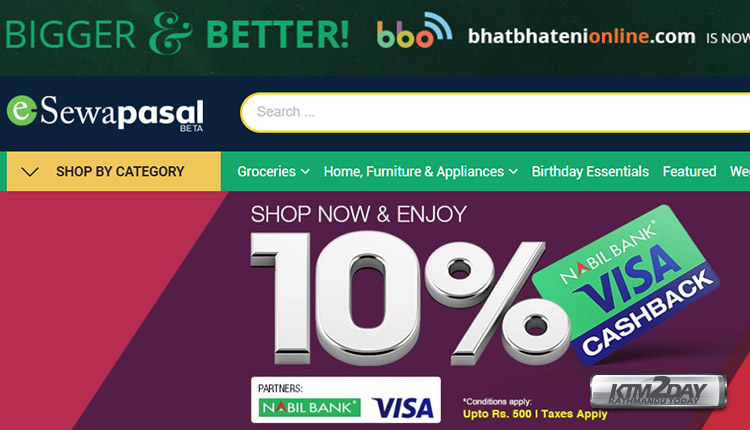 E-sewa Pasal, a relatively new e-commerce platform launched a few months ago, has been offering hefty discounts on the purchase of their goods. "With festivities like Christmas and New Year arriving soon, we are working on exciting gift options, with special offers on electronics, decoration items, cakes, liquors and groceries," said Unique Pudasaini, category executive at E-Sewa Pasal.
He added that with winter settling in, the demand of winter essentials like heaters, washing machines, electric blanket, electric kettles, food warmers, liquors, groceries and books have also increased in good numbers.