Cubot Smartphones launched in Nepali market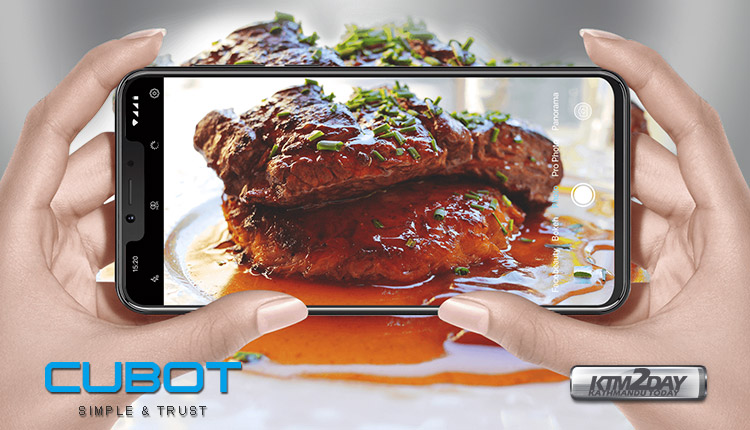 Cubot Smartphones, another popular mobile brand from the Chinese manufacturer has now been launched in Nepali market by Kasthamandap Asia International.
The authorised distributor of Cubot Mobile Phones has launched 6 different models from the brands 2017 and 2018 line-up. Out of which 3 models are budget smartphones from 2017.
These models are :
2017 – Cubot R9, Cubot Note Plus, Cubot Magic
2018 – Cubot J3 , Cubot R11, Cubot Nova
Cubot Smartphones Price in Nepal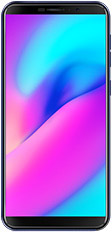 1

Cubot J3 – 2018
Specification
Dimensions: 66.3 x 141.4 x 8.8 mm
SoC: MediaTek MT6580
CPU: ARM Cortex-A7, 1300 MHz, Cores: 4
GPU: ARM Mali-400 MP2, Cores: 2
RAM: 1 GB, 533 MHz
Storage: 16 GB
Memory cards: microSD, microSDHC, microSDXC
Display: 5 in, TFT, 480 x 960 pixels, 24 bit
Battery: 2000 mAh, Li-Polymer
OS: Android 8.1 Oreo Go Edition
Camera: 3264 x 2448 pixels, 1280 x 720 pixels, 30 fps
SIM card: Nano-SIM
Wi-Fi: b, g, n, Wi-Fi Hotspot
USB: 2.0, Micro USB
Bluetooth: 4.0
Cubot J3 Price in Nepal : Rs.9,500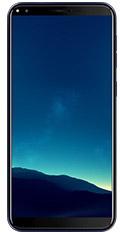 2

Cubot R11 – 2018
Specification
Dimensions: 71.4 x 150.3 x 8.85 mm
SoC: MediaTek MT6580
CPU: ARM Cortex-A7, 1300 MHz, Cores: 4
GPU: ARM Mali-400 MP2, Cores: 2
RAM: 2 GB, 533 MHz
Storage: 16 GB
Memory cards: microSD, microSDHC, microSDXC
Display: 5.5 in, IPS, 720 x 1440 pixels, 24 bit
Battery: 2800 mAh, Li-Polymer
OS: Android 8.1 Oreo
Camera: 3264 x 2448 pixels, 1280 x 720 pixels, 30 fps
SIM card: Nano-SIM
Wi-Fi: b, g, n, Wi-Fi Hotspot, Wi-Fi Direct
USB: 2.0, Micro USB
Bluetooth: 4.0
Cubot R11 Price in Nepal : Rs.14,300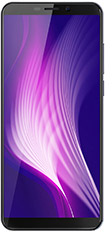 3

Cubot Nova – 2018
Specification
Dimensions: 72 x 150 x 8.95 mm
Weight: 170 g
SoC: MediaTek MT6739
CPU: ARM Cortex-A53, 1500 MHz, Cores: 4
GPU: PowerVR GE8100, 570 MHz
RAM: 3 GB, 667 MHz
Storage: 16 GB
Memory cards: microSD, microSDHC, microSDXC
Display: 5.5 in, IPS, 720 x 1440 pixels, 24 bit
Battery: 2800 mAh, Li-Ion
OS: Android 8.1 Oreo
Camera: 4160 x 3120 pixels, 1920 x 1080 pixels, 30 fps
SIM card: Nano-SIM
Wi-Fi: b, g, n, n 5GHz, Dual band, Wi-Fi Hotspot, Wi-Fi Direct
USB: 2.0, Micro USB
Bluetooth: 4.0
Cubot Nova Price in Nepal : Rs.16,370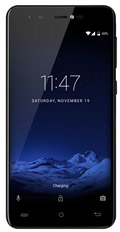 4

Cubot R9 – 2017
Specification
Dimensions: 72 x 144 x 7.85 mm
SoC: MediaTek MT6580
CPU: ARM Cortex-A7, 1300 MHz, Cores: 4
GPU: ARM Mali-400 MP2, Cores: 2
RAM: 2 GB, 533 MHz
Storage: 16 GB
Memory cards: microSD, microSDHC, microSDXC
Display: 5 in, IPS, 720 x 1280 pixels, 24 bit
Battery: 2600 mAh, Li-Polymer
OS: Android 7.0 Nougat
Camera: 4160 x 3120 pixels, 1280 x 720 pixels, 30 fps
SIM card: Micro-SIM, Nano-SIM
Wi-Fi: b, g, n, Wi-Fi Hotspot, Wi-Fi Direct
USB: 2.0, Micro USB
Bluetooth: 4.0
Cubot R9 Price in Nepal : Rs.12,600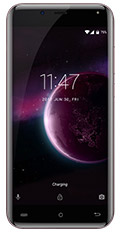 5

Cubot Magic – 2017
Specification
Dimensions: 71 x 145 x 9.3 mm
Weight: 165 g
SoC: MediaTek MT6737
CPU: ARM Cortex-A53, 1300 MHz, Cores: 4
GPU: ARM Mali-T720 MP1, 600 MHz, Cores: 1
RAM: 3 GB, 640 MHz
Storage: 16 GB
Memory cards: microSD, microSDHC, microSDXC
Display: 5 in, IPS, 720 x 1280 pixels, 24 bit
Battery: 2600 mAh, Li-Polymer
OS: Android 7.0 Nougat
Camera: 3264 x 2448 pixels, 1280 x 720 pixels, 30 fps
SIM card: Micro-SIM
Wi-Fi: b, g, n, Wi-Fi Hotspot
USB: 2.0, Micro USB
Bluetooth: 4.0
Cubot Magic Price in Nepal : Rs.14,800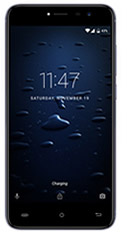 6

Cubot Note Plus – 2017
Specification
Dimensions: 72.8 x 148 x 8.5 mm
Weight: 166 g
SoC: MediaTek MT6737T
CPU: ARM Cortex-A53, 1500 MHz, Cores: 4
GPU: ARM Mali-T720 MP2, 600 MHz, Cores: 2
RAM: 3 GB, 733 MHz
Storage: 32 GB
Memory cards: microSD, microSDHC, microSDXC
Display: 5.2 in, IPS, 1080 x 1920 pixels, 24 bit
Battery: 2800 mAh, Li-Ion
OS: Android 7.0 Nougat
Camera: 4208 x 3120 pixels, 1280 x 720 pixels, 30 fps
SIM card: Micro-SIM
Wi-Fi: b, g, n, Wi-Fi Hotspot, Wi-Fi Direct
USB: 2.0, USB Type-C
Bluetooth: 4.0
Cubot Note Plus Price in Nepal : Rs.16,100