Huawei to release Mate 20 Pro and Nova 4 special editions to commemorate 200 million phones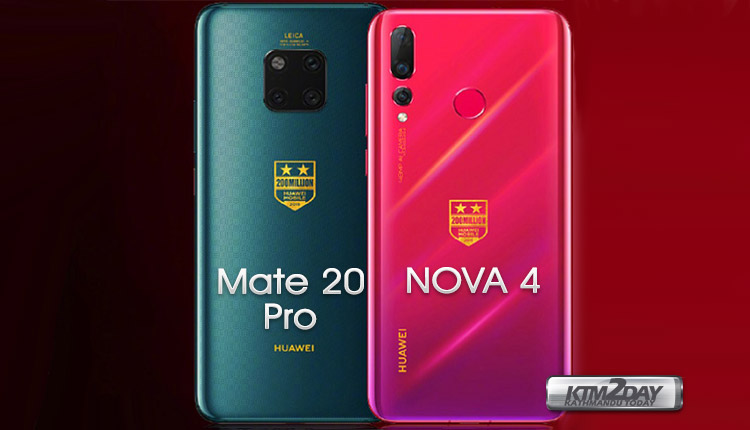 With 2018 coming to an end, it's time to start drawing some conclusions and calculations. First, the Chinese manufacturer now confirms what was already suspected. The year 2018 was extraordinary at the sales level! With more than 200 million Android smartphones sold on the market, Huawei has several reasons to celebrate. Well, in that sense, Huawei has announced commemorative editions of the Huawei Mate 20 Pro and Huawei Nova 4.
In short, we have here two new shades of color (and their props) to celebrate a great year.
Second, the confirmation of the 200 million units sold was given by He Gang, the head of the brand's smartphone department. He also shared an official poster, revealing the design of these special edition phones. In his post, Gang said, "This is a new starting point and we will continue to work hard to improve our products and services to achieve higher shipments in the future."
The Huawei Mate 20 Pro Commemorative Edition will come in Emerald colour with 8GB RAM and 256GB inbuilt storage. Meanwhile, the Huawei Nova 4 Commemorative will feature 8GB RAM and 128GB inbuilt storage and will be available in a 'Secret Red' colour. The phones feature a special logo at the back with '200 Million Huawei Mobile 2018' imprinted on it.
Both the phones will go on sale in China from January 1, 2019. Huawei hasn't revealed the exact prices of these special edition phones yet.