Xiaomi Mi 9 Explorer Edition : 12 GB of RAM and 48 MP Camera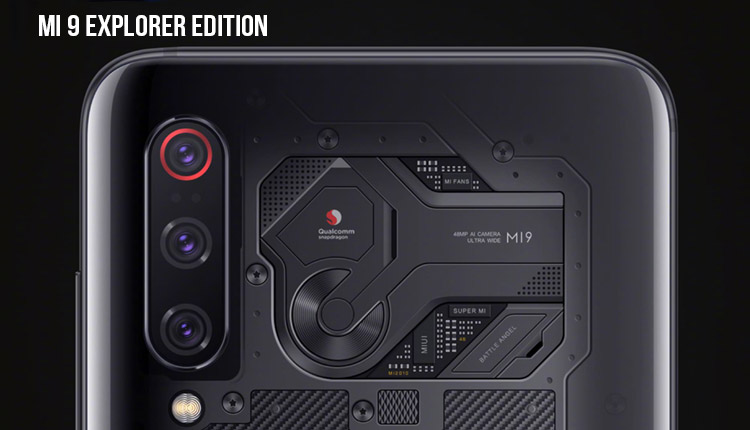 Xiaomi Mi 9 was officially presented with the new Explorer Edition variant created in collaboration with the Alita team. The lineup included three devices – Mi 9, Mi 9 SE, and the Mi 9 Explorer Edition. The smartphones are expected to be globally unveiled at MWC 2019.
As in the last edition, the Explorer Edition variant distinguishes itself from the standard version with the semi-transparent back which lets us glimpse through the "fake" internal components.
The only differences between the Xiaomi Mi 9 and Xiaomi Mi 9 Explorer Edition include a transparent back, more RAM as well as storage, f/ 1.47 large aperture primary camera and 7P lens.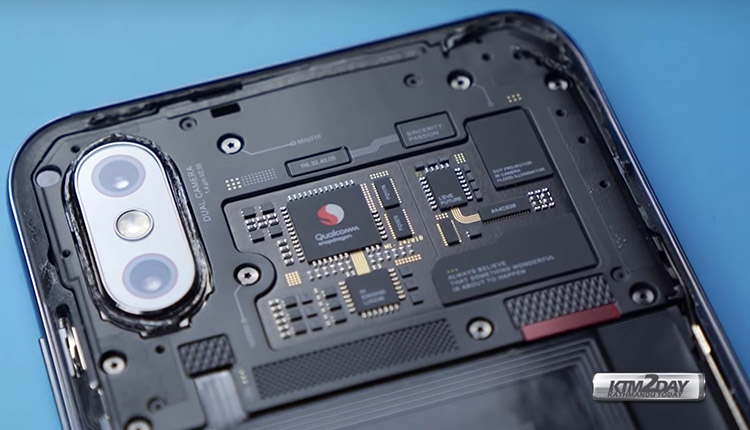 The Mi 9 Explorer Edition incorporates a triple-camera setup like the Mi 9, but Xiaomi has opted for a more advanced configuration of Sony IMX586 48-megapixel primary sensor with 7P lenses and f/1.47 aperture.
The secondary sensor comes with a 12-megapixel Samsung's S5K3M5 telephoto lens with 2X optical zoom support, while the third sensor features a Sony IMX481 16-megapixel ultra-wide angle lens, which will support up to 117-degrees point of view.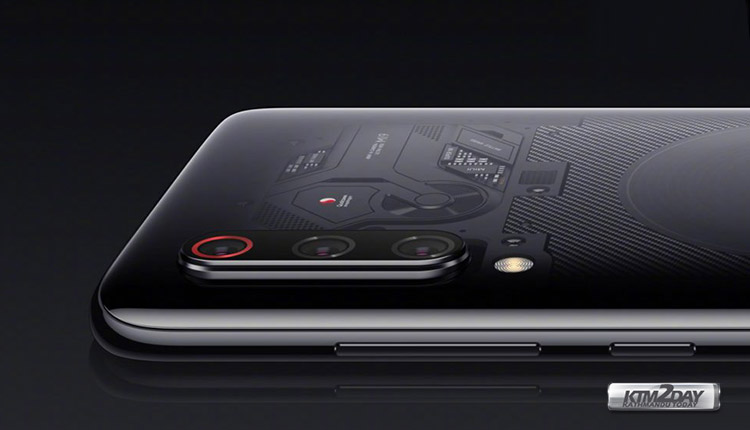 The Xiaomi Mi 9 Explorer Edition features a 6.4-inch FHD+ AMOLED display, coupled with Gorilla Glass 6 and 90.7 percent of screen-to-body ratio. Under the hood is a Qualcomm Snapdragon 855 chipset paired with Adreno 640 GPU. It is also accompanied by the wireless charging technology and support reversible charging to power other devices. The Mi 9 Explorer Edition is priced from RMB 3,999 (Rs 42,000 approximately), and will come with 12 GB of RAM and 256 GB of internal storage accompanied by 3300 mAh battery.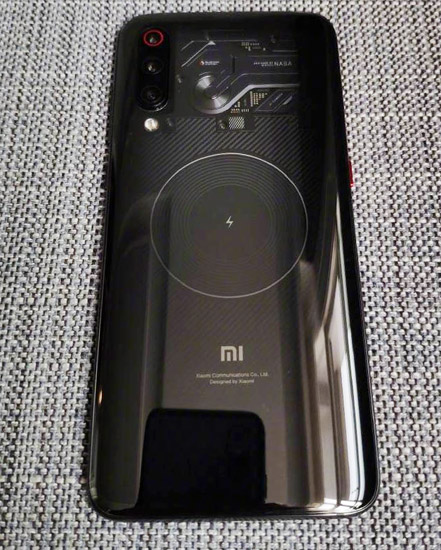 Compared to the previous Mi 8 Explorer Edition, the Xiaomi Mi 9 Explorer Edition has one more detail that differentiates it. Given the implementation of the wireless charging below the body we can see the transmission circuit similar to the HTC U12 + . It adds an aesthetic value that goes to show the fake components but do not deal in reality with the operation of the smartphone. And you can see additional details around the main sensor of the triple camera in red, as well as at the Power button. 
The Xiaomi Mi 9 SE, on the other hand, comes with a 5.97-inch AMOLED display, Qualcomm Snapdragon 712 processor, 3,070mAh battery and a 48-megapixel + 8-megapixel + 13-megapixel rear camera module while the rest remains the same as the conventional model.