High Performance Gaming Laptops in high demand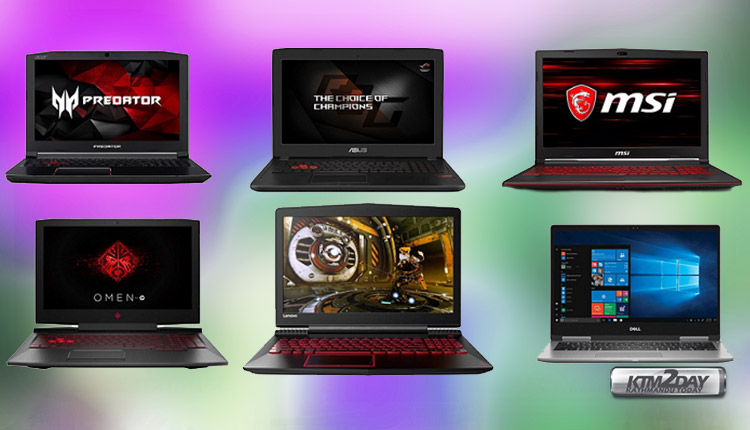 The demand for powerful computers in Nepal is spiking as customers look to use such devices for work and gaming.
Gaming laptops are in high demand as these laptops can be used for professional work such as animation, CAD and graphic design. And once work is over, one can unwind by playing the latest games at high settings.
Domestic computer dealers attribute the popularity of gaming laptops in Nepal to youngsters who are passionate about the latest games and want the perfect tool to enjoy such games.
Gaming laptops typically offer high performance thanks to the combination of powerful Intel processors and the latest graphics cards from Nvidia. This allows users to crunch through data, create animations and enjoy popular games without breaking a sweat.
Rabina Tuladhar, sales manager at Ocean Computer, authorised distributor of MSI PCs and laptops said the demand for gaming laptops took off in the last five years, with sales increasing annually. The company imports laptops from Taiwan and sells more than 50 laptops in a month.
MSI gaming laptops come with Killer series WiFi cards, which offers faster downloads and reliable connection to the internet, which is a priority especially when uploading/downloading a big file to the cloud or playing an online game without any delays, she said.
The company offers MSI GL, GP and GS and GE Raider series of laptops. According to Tuladhar, the GE Raider features the latest Intel six-core i7 processor, RGB keyboard, fast DDR4 RAM and powerful Nvidia graphics card.
Additionally, she boasted that MSI gaming laptops feature 'Cooler Boost' technology to keep thermals of the internals in check, which allows the laptop to operate at maximum load for longer.
The company recently launched the latest MSI laptops with RTX graphics cards and offers gaming laptops ranging from Rs136,000 to 338,000.
Generation Next Communication, the national seller of Dell and HP laptops, has been selling over 20 gaming laptops per month. They import Dell laptops from China. According to Saroj Shrestha, consumer head at Generation Next Communication, two of their most popular models are the Dell G7 and Dell 7588. Both feature a powerful 8th generation Intel processor, 16GB of RAM, 256 SSD and Nvidia 1060 6GB graphics card. The company is looking to launch HP gaming laptops in the market as well.
However, Shrestha said that sales could be higher if not for the grey market. Customers are drawn to buying products from the grey market, which are typically sold without warranty but at a much cheaper price than authorised stores.
For those looking for something more powerful, a desktop is usually what they end up with, sacrificing portability of a laptop for raw horsepower. National Computer World sells the parts needed to build a powerful desktop, from cases, power supply and coolers. The company also offers gaming PCs as per the requirement and budget of the customer, with prices ranging from Rs60,000 to Rs600,000. More than 10 desktops are sold each month, with parts imported from Singapore, Hong Kong and China.
"Gaming technology keeps changing at a fast pace," said Amit Maharjan, director at National Computer World.
He added that developers in the country have started making 3D games thanks to the availability of powerful desktops and laptops in the country.