New Year Offers on purchase of new two-wheelers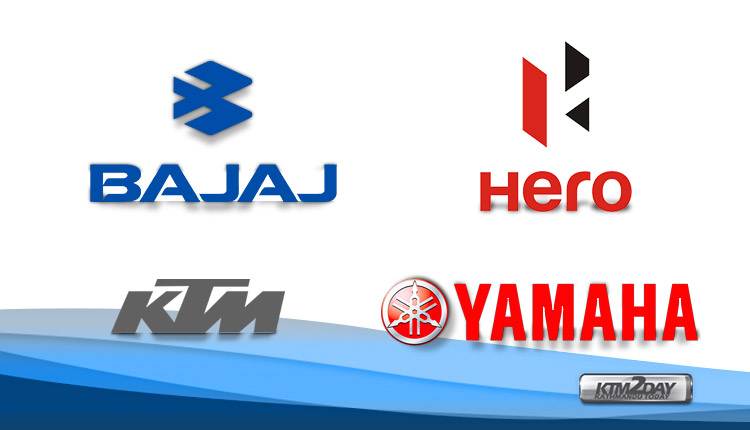 With just over two weeks to the Nepali New Year, domestic two-wheeler dealers have started announcing offers and schemes to target potential customers. According to them, customers are mentally prepared to buy new goods and services during the festival period and such offers and schemes help nudge customers into making major purchases.
Domestic two-wheeler dealers are targeting strong sales during the upcoming Nepali New Year. They make nearly 75 percent of their annual sales during festivals like the Nepali New Year, Dashain and Tihar. Nearly 25 percent of sales are made during the Nepali New Year alone, said Ramesh Danekhu, assistant manager, corporate communications and marketing at MAW Enterprises.
He said that sales of two-wheelers generally decline during the winter season, from mid-December to mid-February as most customers wait for the Nepali New Year to buy a new two-wheeler.
Cash discount is the first thing that most customers look for when looking at schemes and offers, said two-wheeler dealers.
The advertisement industry also sees an uptick in business with the announcement of different offers and schemes across various newspaper, TV and radio outlets.
Offers and Schemes
Morang Auto Works (MAW) Enterprises, the authorised distributor of Yamaha motorcycles and scoters in Nepal has come up with 'Happy New Yamaha' offer. Under the scheme, customers of Yamaha will get a chance to win gold coins and cash discount of up to Rs100,000 through scratch card. Chiranjibi Shah, CEO of Yamaha Division at MAW Enterprises said that customers will get sure shot cash discount and chance to win gold coin as part of a double bonanza to celebrate the Nepali New Year. 700 lucky customers of Yamaha two-wheelers will win gold coins from the scheme.
Hansraj Hulaschand, the sole authorised distributor of Bajaj motorcycles has been running 'Bajaj Ulto Offer' campaign with the tagline 'Kinay Pachhi Jitney Hoina Jitay Pachhi Kinney.'
Under the offer, customers can receive advance cash bonus prior to buying the motorcycle, up to Rs100,000. Besides that, customers will also get a cash discount of up to Rs100,000 after purchasing a Bajaj motorcycle from any authorised dealer. "This is for the first time that we are having such an offer," said Shekhar Golchha, managing director at Hansraj Hulaschand.
Furthermore, Hansraj and Hulaschand , the authorised distributor of KTM motorcycles in Nepal has come up with 'Thrill without the bill' offer where customers can get free maintenance service for two years. The maintenance service includes bike services, mobil and spare parts. The offer is effective on all models of KTM bikes. The company is expecting good number of sales during the offer period.
Likewise, Nepal General Marketing, authorised distributor of Hero bikes and scooters in the country has been offering zero percent down payment offer. Under the scheme, customers can buy Hero bikes and scooters with a zero percent down payment on their two-year instalment plan. The offer is valid in showrooms across the Capital for a limited time only.