Samsung Galaxy S10 5G overtakes Huawei P30 Pro in DxOMark camera test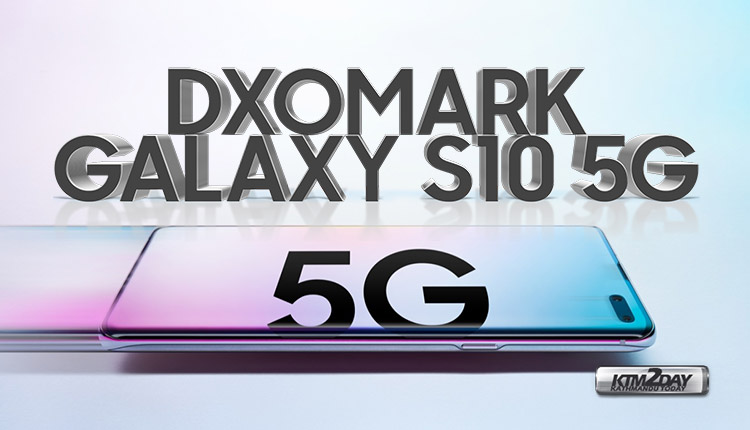 Huawei will share the lead in the DxOMark camera ranking with Samsung. The Galaxy S10 5G , with four rear cameras made 112 points, the same as the index obtained by the P30 Pro . In addition, Samsung's 5G mobile phone has reached 97 points on the front camera, the best result achieved by a smartphone so far.
The Galaxy S10 5G has four rear cameras, including a ToF (flight time) sensor, which measures the distance of objects to augmented reality and background blur applications. The other cameras are the same as the Galaxy S10 and Galaxy S10 + : a 12 megapixel (f / 1.5-2.4) standard, an ultrawide 16 megapixel (f / 2.2) and a 12 megapixel telephoto / 2.4) with optical zoom equivalent to 2x.
Although the final score is the same, Huawei did better in photos, with 119 points, against 117 of Galaxy S10 5G. According to the DxOMark, this is "mainly due to the impressive zoom performance of the P30 Pro with its 5x telephoto lens". Meanwhile, Samsung's handset was better in videos, with 100 points leading the P30 Pro which obtained 97 points.
Samsung has been praised for precise white balance, good dynamic range, fast autofocus, controlled noise level and good detail preservation in flash photos. Negative points were due to small artifacts in background blur mode, loss of zoom detail over long distances, and loss of edge definition.
Galaxy S10 5G has best front camera in DxOMark ranking
The DxOMark has a separate ranking for the front camera, in which the Galaxy S10 5G reached the top of the list with 97 points. It is the best score ever achieved ahead of the Galaxy S10 + (96), Google Pixel 3 (92), Galaxy Note 9 (92), Huawei P30 Pro (89) and Xiaomi Mi Mix 3 (84).
But why did the 5G version do better than the Galaxy S10 +? "Samsung imaging engineers have been able to improve video performance in various areas in this newer model: the focus is more stable on indoor lighting; they reduced the instabilities in color and exposure; the moving-texture artifacts we saw in S10 + are less noticeable; and stabilization has minor improvements in recorded images during walks, "says DxOMark.
Both the Galaxy S10 5G and the Galaxy S10 + have a 10-megapixel sensor with f / 1.9 aperture lens for capturing images on the front camera. But the Galaxy S10 + uses a second lens to detect depth, which results in background blur effects on slightly better photos than the Galaxy S10 5G. Still, since the 5G version features superior textures, focus and flash, the two cameras were rated as equally good for photography.