Samsung plans to launch its own Gaming Service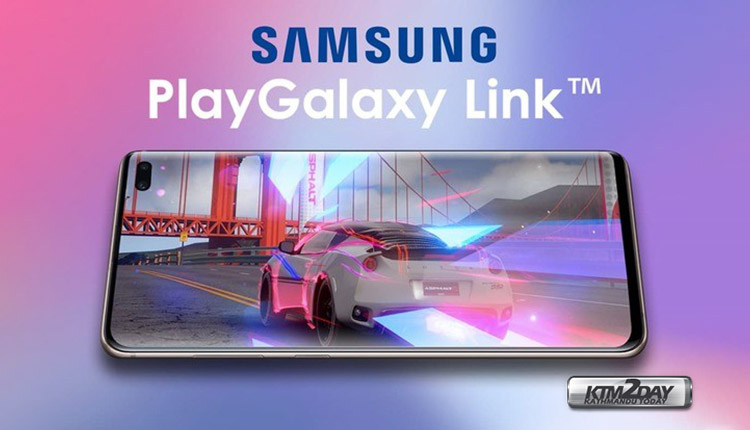 Much of the tech industry, specially the giants follow one another when it comes to launching new products. If one launches a new innovating product , the rivals soon follow to not only grab the remaining market share in the same segment but also to show that they are capable and that in turn also saves their reputation.
Korean tech giant Samsung is in the same shoes as rival companies like Apple and Google has launched their gaming services such as Apple Arcade and Stadia recently and it doesn't want to be left out alone.
Samsung's latest intellectual property registration seems to suggest, as the company has registered the term  "PlayGalaxy Link" with the following description:
"Software for mobile games, availability of augmented reality games, gaming services, computer gaming tournaments, mobile games accessible through electronic games."
Well, this news comes following Apple's announcement at its "Show Time" event, which not only revealed the name of its new gaming service, but also announced the price as well as its release date.
Apple Arcade is Apple's new gaming service! That allows owners of iOS devices, access more than 100 new (and exclusive) games from studios like Annapurna Interactive, Cartoon Network, Konami, Sega, Lego, and many others.
Interestingly, this intellectual property registry appears after Samsung partnered with Hatch, a subsidiary of Rovio Entertainment(Angry Birds creator), with the goal of launching a gaming service on the Cloud. After all, anyone who buys a Galaxy S10 5G, receives immediately three months of offer with this service.
However, we do not know Samsung's interntion on how it wants to market this product in the world of video games as it did not register the name PlayGalaxy Link in home country Korea but has done it only in the United States and Europe.