Ncell brings 'Unlimited Roaming Data Pack' for India visitors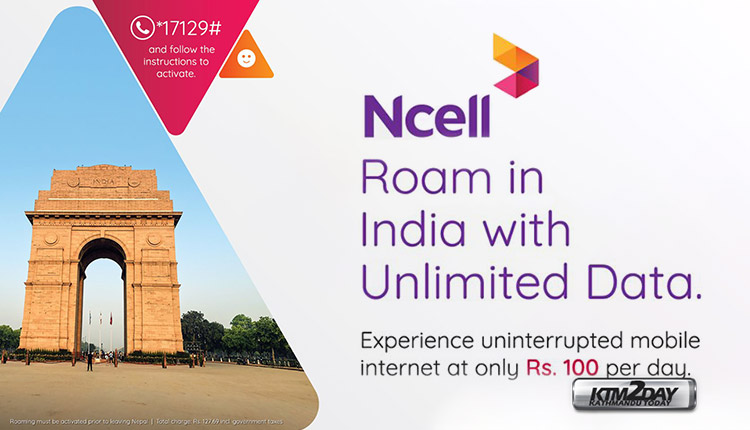 Ncell has launched an attractive 'Unlimited Roaming Data Pack' for India that enables Ncell customers travelling to India to remain connected with their friends and families back home with unlimited access to internet at affordable rate, as per a press statement.
This data pack allows all Ncell pre-paid and post-paid customers to enjoy access to daily unlimited data roaming at just Rs 100, excluding taxes (Rs 127.69 including taxes), while roaming in India.
Customers can simply activate the roaming for free prior to leaving Nepal. For roaming activation, they can dial *17129# and follow the instructions. Once customers activate the data pack, it will be automatically renewed every midnight as per the Nepal Standard Time.
The charge of data pack will be applied only when customers use data.