Vivo Nex 2 will come with revolutionary detachable rear camera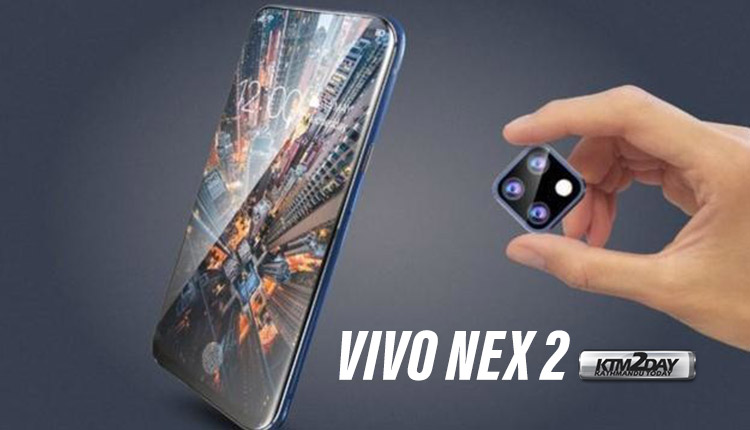 Vivo is one of the most innovative manufacturers in the world of smartphones, with several of its smartphones that have revolutionized design. After Vivo Nex established the trend of the pop-up cameras, it seems that the manufacturer is preparing to launch a new trend.
We finally started receiving information about Vivo Nex 2, which seems to be a worthy successor to the original Nex and also the Nex Dual-Screen. This new flagship device  will abandon the motorized mechanisms of the pop-up camera , and also will not have any kind of notch or punch hole . Instead, it will feature a new removable rear camera.
Thanks to the published images, we get a fair idea of ​​how this technology of the rear camera of Vivo Nex 2 will work.
The photographic module with triple camera in a square layout adopts a new detachable camera technology which is kept safe with the use of a magnet on the rear placeholder. In this way, when the camera module is pulled out the camera application is activated automatically.
The detached rear camera module can can also be placed on the front screen wherever the user desires and take a astounding high resolution selfie picture. In other words, the camera module will double both as a front and rear camera since it is a detachable device.
There is no doubt that this is an extremely interesting idea, but it also brings many concerns. It is easy to think of the great likelihood of simply losing the photographic module.
However, there is also the possibility for Vivo to integrate some kind of safety measures to avoid these accidental drops.
Unfortunately, so far this is just the information that has come out on Vivo Nex 2. The device is speculated to come with the Qualcomm Snapdragon 855 processor, at least 8GB of RAM and a 48-megapixel (Sony IMX586) main sensor. Additionally, the company could also add a cheaper variant with the recently launched Snapdragon 730 SoC just like in the case of Redmi K20 basic version.