Intel reveals 10th Gen, 10nm Ice Lake CPUs with 11th Gen Iris Plus GPU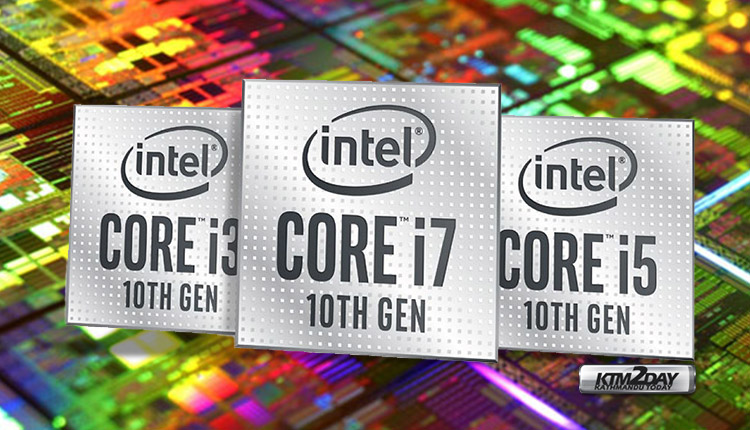 Intel showed the world its first 10-nanometer processors. It's called "Ice Lake," and the manufacturer focused on the portability market as this is the 10th generation of Intel processors which will have i3, i5 and i7 variants with integrated graphics that promise to elevate gaming performance in an ultraportable.
The graphics integrated in these processors will be the "Iris Plus" of 11th generation. Intel ensures that it will have enough power to run games with decent 1080p Full HD resolution.
In practical terms, these graphics can reach 70fps in Counter-Strike: Global Offensive if it is played at 1080p. To give you a fair idea, the previous generation only provided 45fps. According to Intel figures, these charts can exceed 30fps if you want to play Fortnite.
These new integrated graphics also provide faster speed when editing 4K video in programs like Adobe Premiere. But only real use will be able to tell if a 4K to 60fps video is streaming on a computer with these processors.
The new processors will be able to reach Turbo speeds up to 4.1GHz
Ice Lake will start with 9W, 15W and 28W parts with up to 4 cores, 8 threads and a 4.1GHz turbo clockspeed, meaning it currently tops out at the kind of chip you'd find in Apple's 13-inch MacBook Pro. Anything beefier will apparently have to wait. Intel says it'll have 30 designs coming to market with Ice Lake this holiday season.
The complete specifications of the new processors have not yet been revealed, but Intel has given some numbers. These models will have their cache size up to 8MB.
These new processors include WiFi 6 / 802.11ax, which promises to deliver about 40 percent more speed than WiFi AC. In addition, they will also provide greater performance in more congested networks. The implementation of the Thunderbolt 3 connectivity was also guaranteed by Intel.
These new processors will give a new life to typical portable computers focused only on portability. The fact that they come with 10 nano-meters gives Intel the ability to focus on more than numbers and provide better experience to the user.