Electric scooter riders need to carry license and wear helmets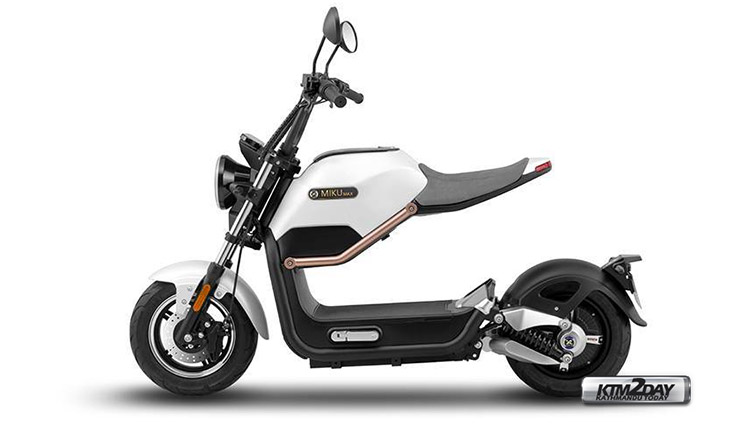 More than two years after making it mandatory for all electric scooters in the country to be registered at the Department of Transport Management, the government is finally taking action against e-scooter riders who have been flouting the rules.
Concluding that electric scooter riders have been violating the existing rules, especially in Kathmandu valley, the DoTM has issued a notice directing the Traffic Police Directorate, Naxal, to take action against errant riders.
"We have found that most electric scooter riders, especially in Kathmandu valley, have not completed the registration process. They have neither acquired diving licence nor do they abide by the mandatory rule of wearing helmets while riding two-wheelers," Kumar Prasad Dahal, director general at DoTM, told THT, admitting that weak enforcement mechanism of the government was to be blamed for the situation.
But now that DoTM has given the authority to the traffic police to crack down on errant e-scooter riders, those flouting rules can be fined between Rs 1,000 and Rs 5,000.
The Transport Management Act states that any importer, trader or other agents dealing with sales of vehicles should register their vehicles within 15 days of import of such vehicles, and the rider should obtain vehicle driving licence before riding it.
However, owing to lack of dedicated policy for electric vehicles and weak regulation from the government, a majority of electric scooter riders in the country have been driving two-wheelers without driving licence or even helmet.
In March 2016, the DoTM had given a 15-day ultimatum to all electric scooter owners to get their vehicles registered at the department. The move had come after it was found that more than 5,000 unregistered electric scooters were plying the valley roads, while authorities, including transport offices and traffic police, were treating electric scooter riders with leniency.
Shockingly, nobody complied with the given instruction back then.
Dahal said the department would henceforth strictly monitor electric scooters plying the roads across the nation to check whether riders had their vehicles registered and were carrying driving licence.