Samsung to launch smartphone with Expandable Display in near future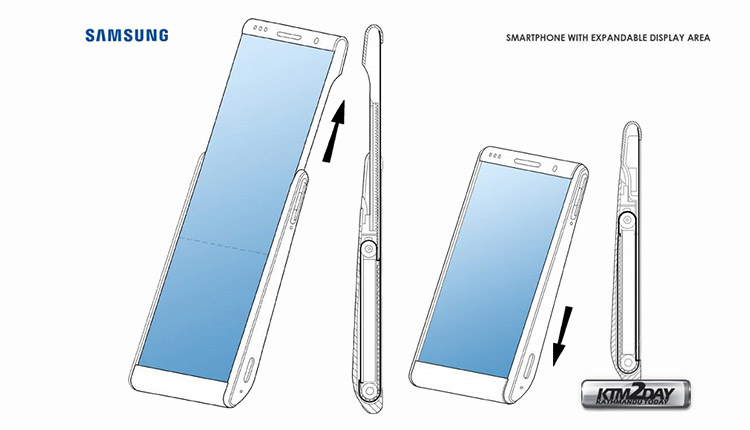 Samsung is one of the first manufacturers to introduce folding smartphones, but due to the problems discovered by the youtube reviewers, the launch of the Galaxy Fold was postponed from April to mid-summer.
Samsung Electronics has filed a patent with the World Intellectual Property Office for the registration of an "Electronic Device Including a Flexible Display with an Expandable Display Area".
The patent was published on June 6, 2019 and describes a smartphone with a flexible display that can be extended by enlarging the screen surface.
The frames above and below the screen seem very broad, but this is only a patent, which describes the mechanism, so the final solution, if it is implemented in a commercial product, will most likely not have exactly the same design.
The patent states that in the unfolded state the surface area increases by at least 60%. The mechanism can be manual, semi-automatic or automatic. To enable this, on the side of the device a separate button is provided.