Samsung files patent for design with all curved sides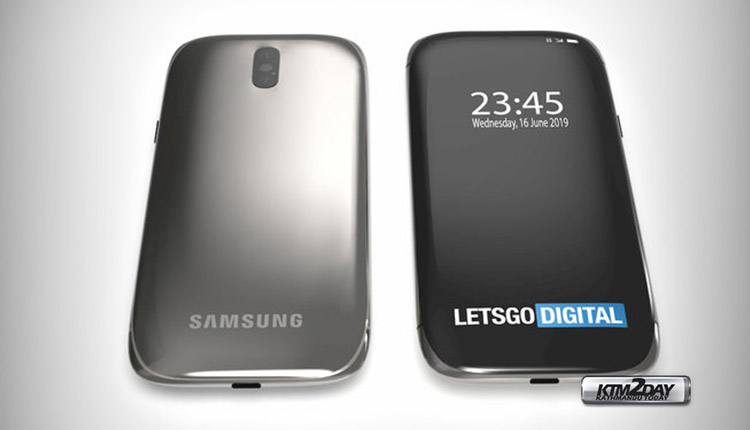 The latest patent filed by Samsung reveals a curved smartphone on all sides. Samsung has decided to adopt a fully curved design not only at the four corners but at all the edges of the devices.
The LetsGoDigital website has produced 3D renders that give us insight into how the smartphone can look in terms of appearance. The images show us a device with bare minimum bezels, in what can really be considered the true infinite screen.
Patent shows camera and sensors below the screen
The front camera and sensors are in this patent underneath the screen. There is no sign of a bio-metric sensor in the rear, so it is also embedded in the screen. The concept has only one button on the right side and has two camera on its back.
Looking at the look of the device gives the idea that we are looking for an "inflatable smartphone". To achieve the curvature at all edges, the idea is that this will be a slippery smartphone in hand. The patent further reveals that it will be built with an aluminum back, but Samsung will will certainly stick to a glass body in the back to accommodate wireless charging.
Design with curved sides is not something new. Honor (Huawei sub-brand) launched in 2016 Honor Magic with similar design features. The big difference between both devices is that Honor had larger bezels.